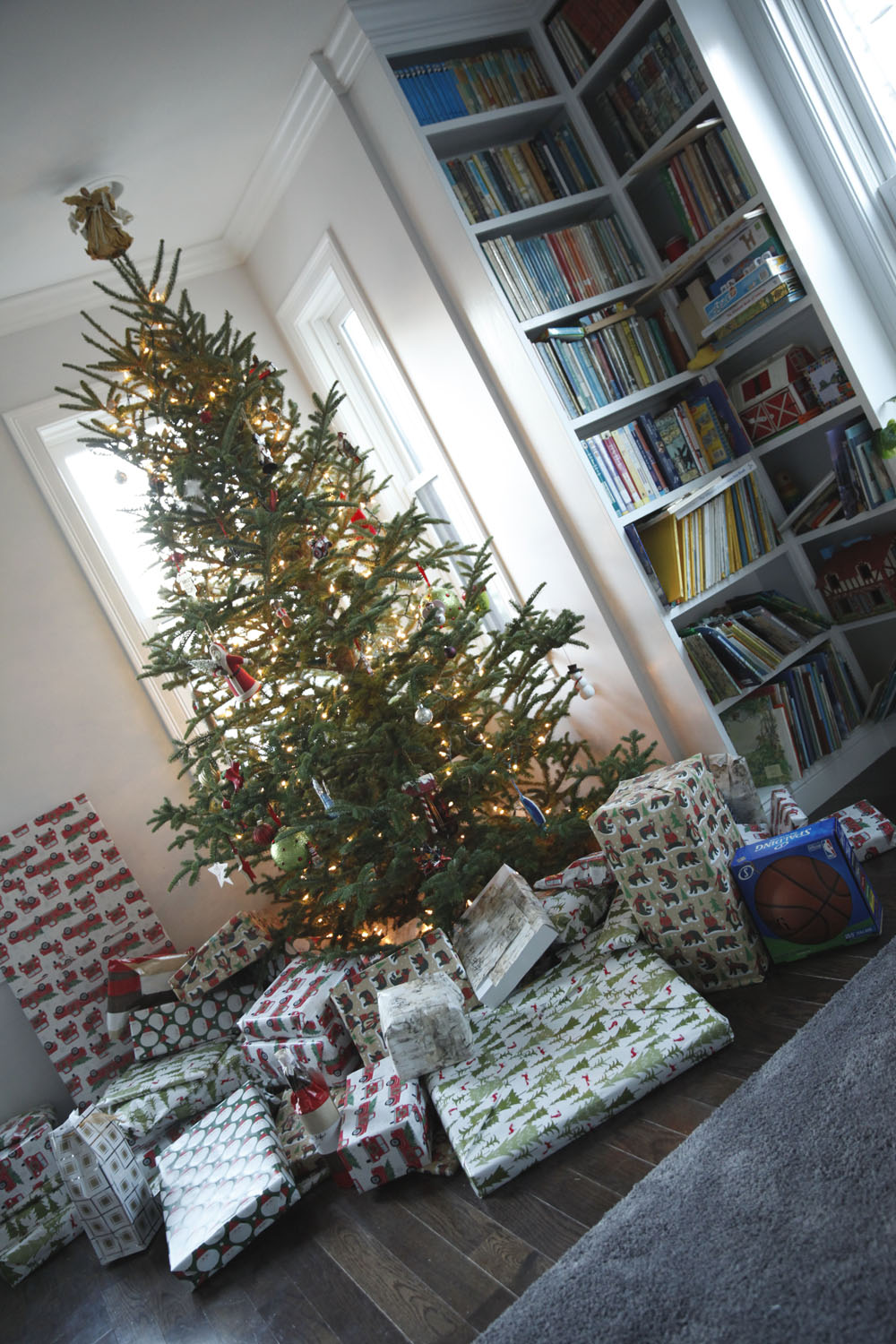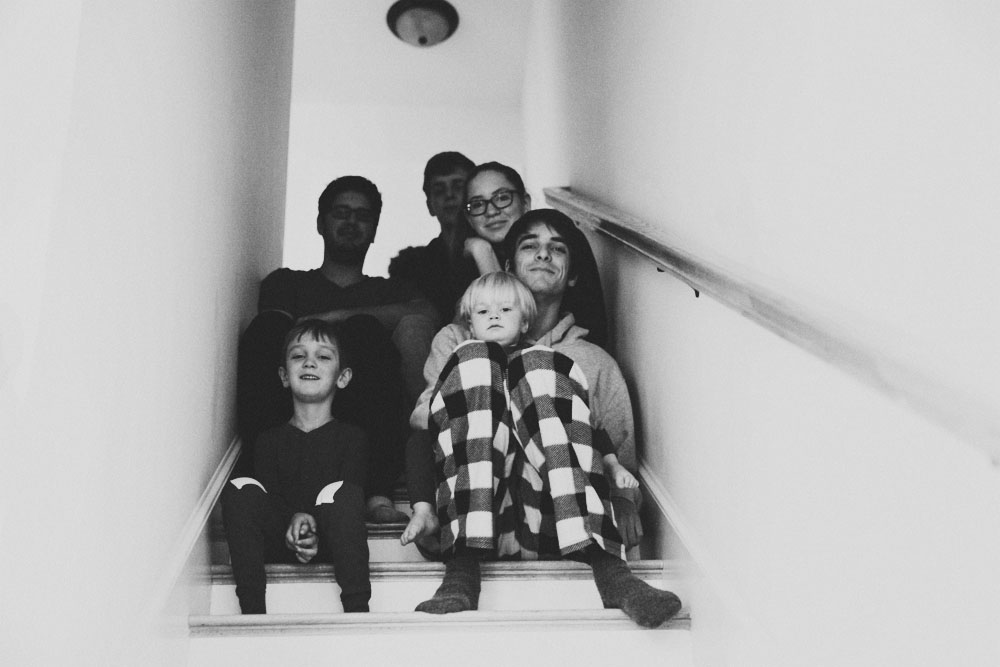 Christmas morning! I'm wondering how much longer my kids are going to be in this picture for me. There's definitely some grumbling, "That picture again?!" "YES. THAT PICTURE. TODAY AND ALL THE CHRISTMASES FOREVER." It's the least they can do, right?! Never mind Jordan is hardly visible in the back. But nevertheless! All six, one frame. Let's move on.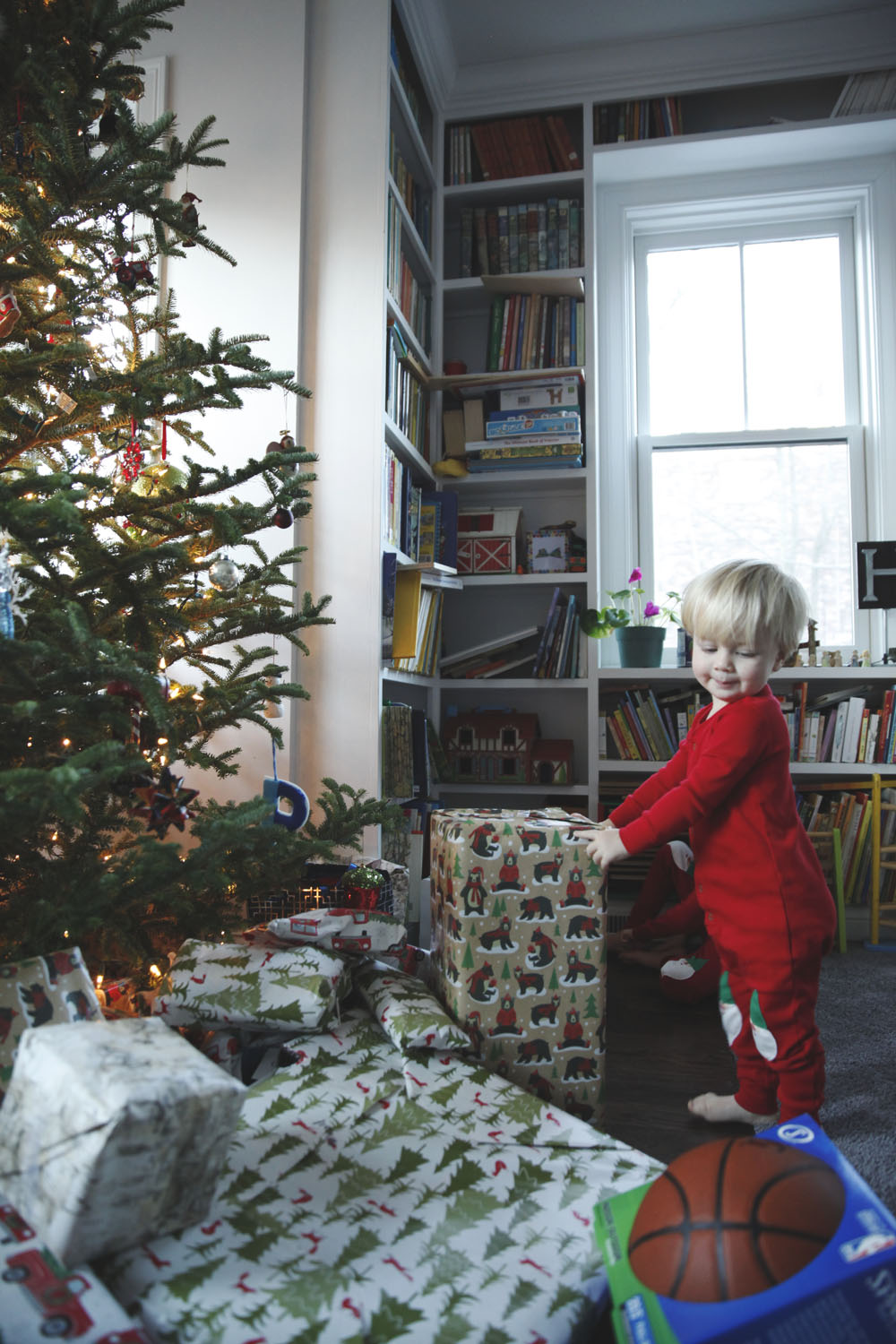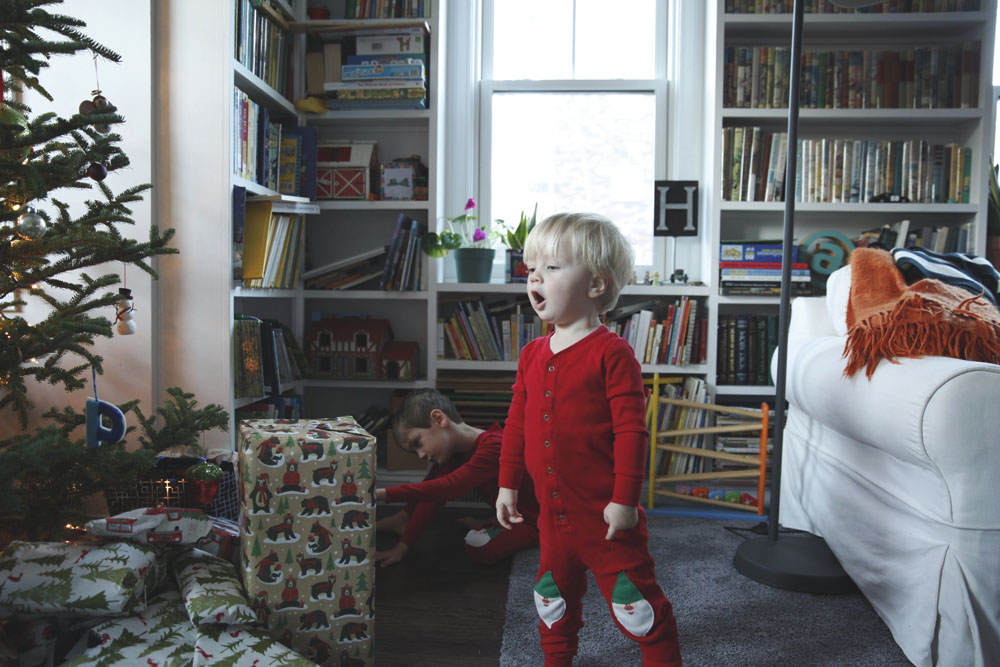 I love this picture of Anders taking in all the presents.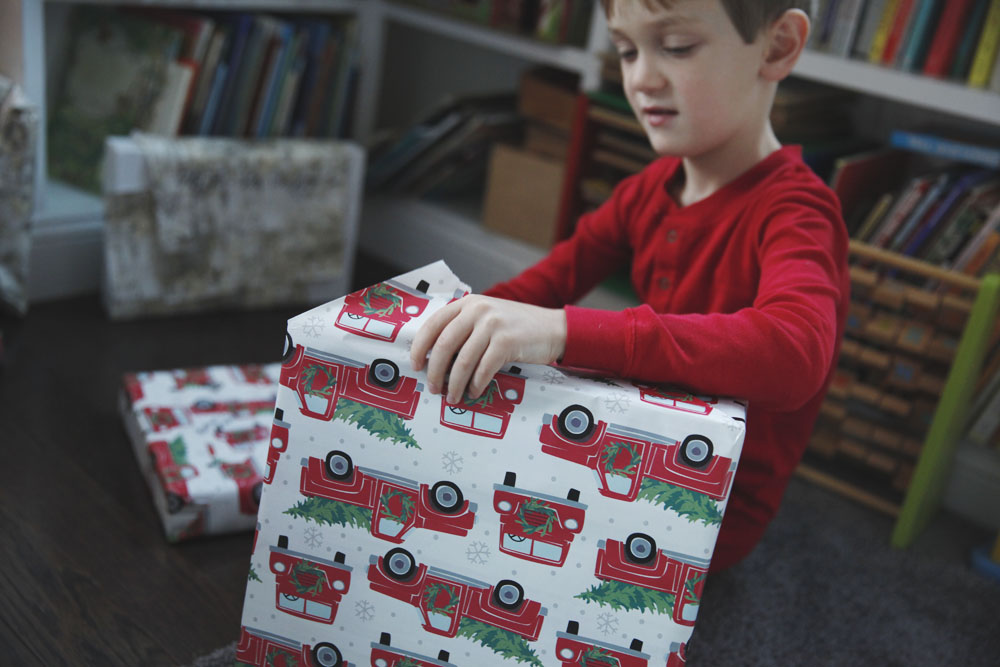 Target's wrapping this year, like all years, was SO GOOD. I think Parker was opening his Batman Night Vision goggles (he saw them on someone at a Halloween party and couldn't stop talking about them till Christmas. Almost two months! A long wait for a five year old.).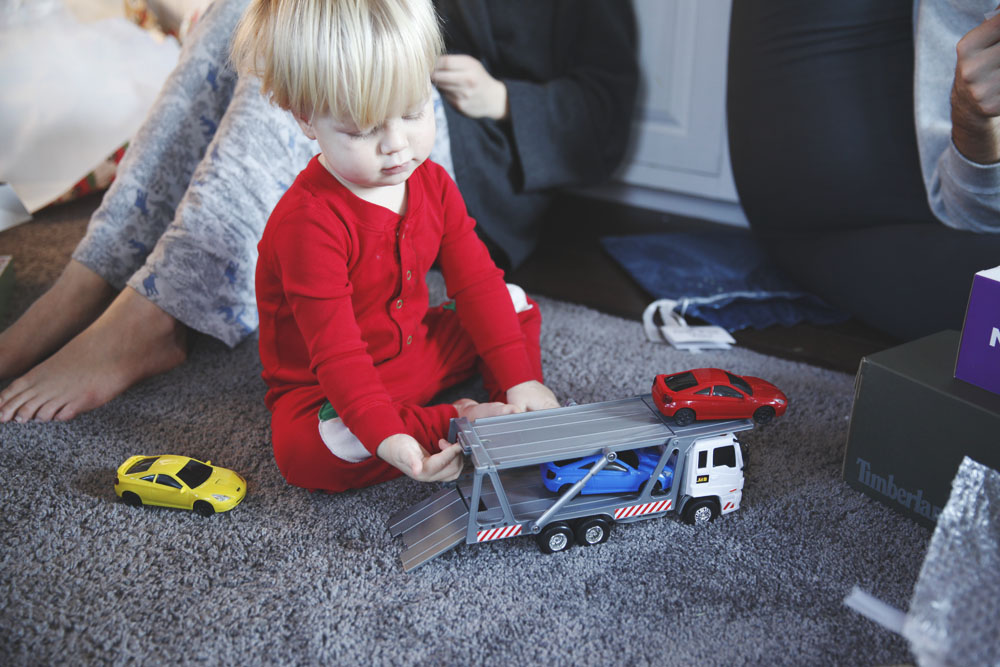 Anders had a few things for Christmas–this car carrier among them–and was just so happy to stop all present opening and play with them without a care in the world. It's just the sweetest. Lessons for us all! Contentedness. Babies are good at that.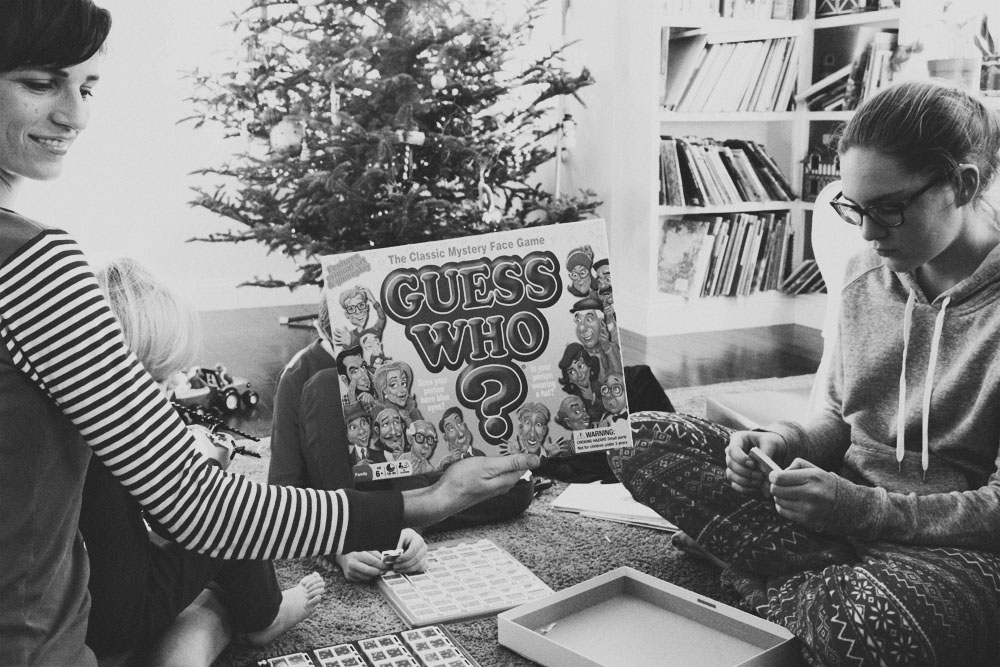 Playing Guess Who. Throwback. I also bought Chutes and Ladders.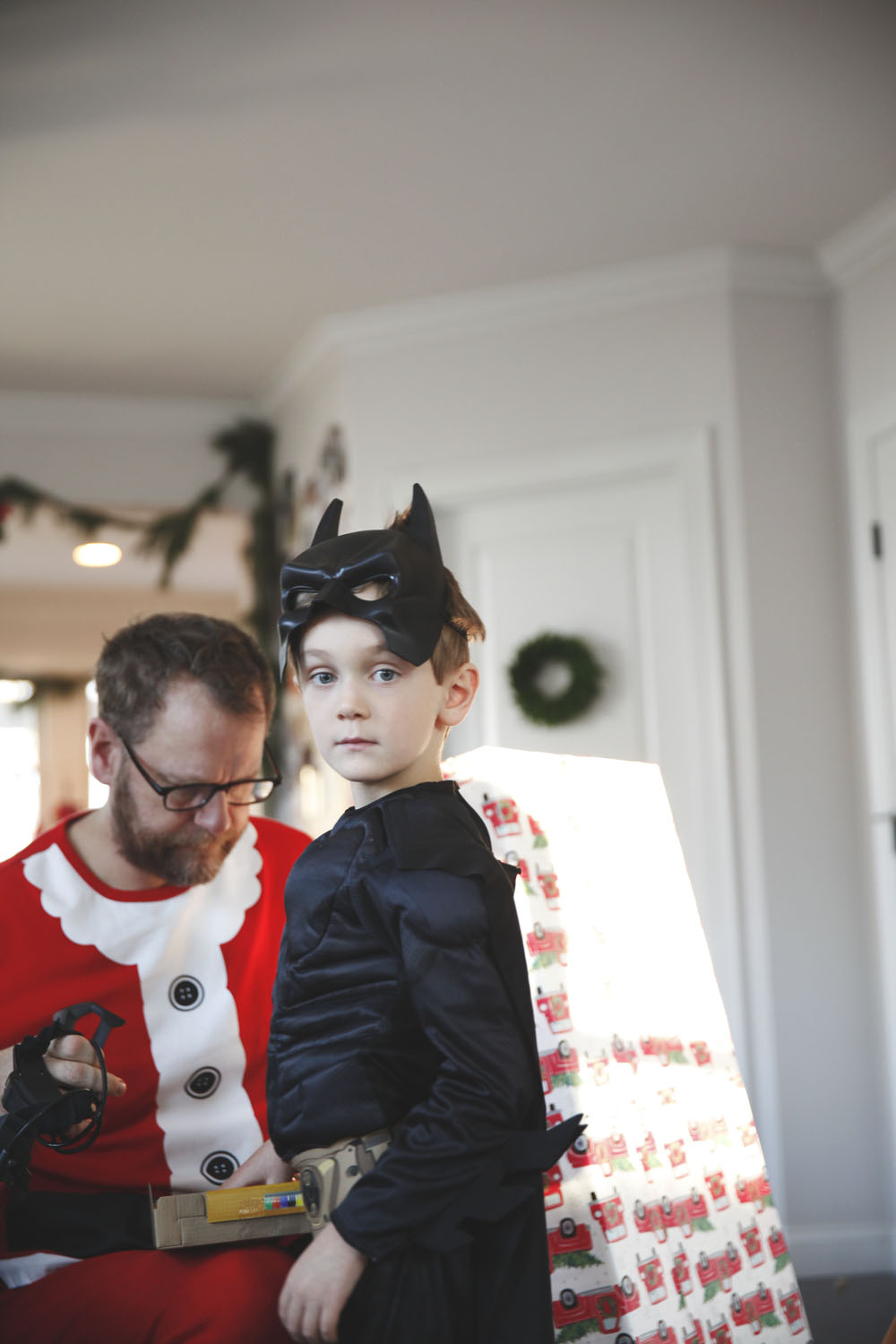 William knocked it out of the park with this Batman costume for Parker. In fact, a week later (as I write this), he's wearing it while doing that Cosmic Kids yoga.
William's looking through a calendar that his grandmom makes the kids every year.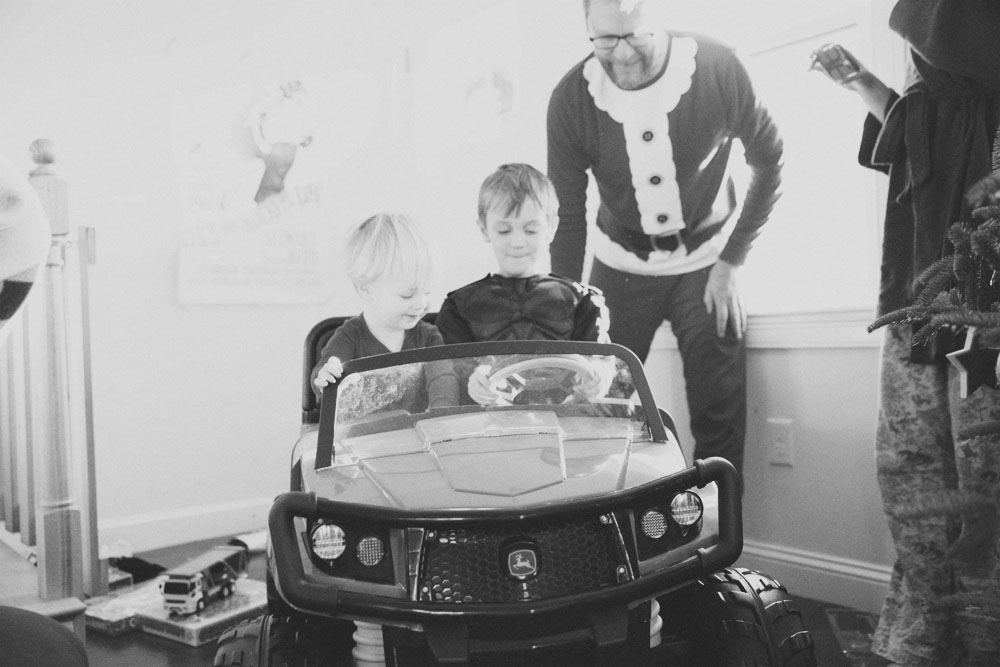 We brought this ride on tractor out at the end and I'm hoping it will be one they get a ton of use of. My friend Tisse has it for her kids and after seeing it in so many of her pictures, I decided to get it for the boys. We have a great backyard, and I imagine them riding it all over all summer long. They've already used it quite a bit.

Celebrated ten years with this guy just before Christmas. Love him so much.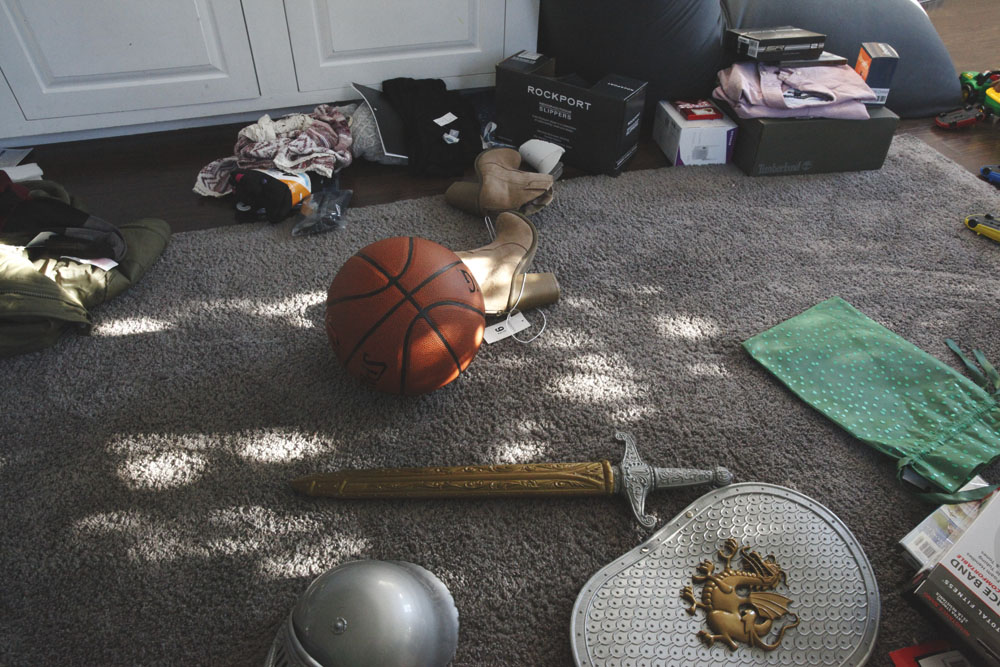 Christmas carnage. Lindsey made out well with a new jacket, two new pairs of shoes, and lots of clothes. (Girls are so much easier to shop for than boys. Although William got the Timberlands he was hoping for!).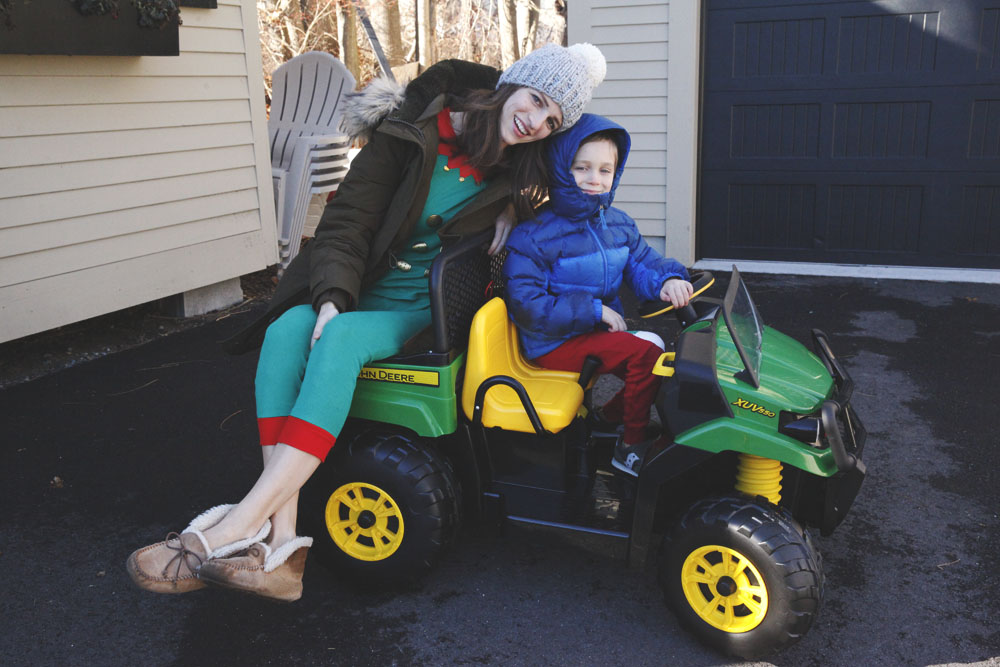 After presents we had a big hash brown and eggs and bacon breakfast and then spent the rest of the day watching movies (Nathaniel wanted us to watch About Time. It really is such a sweet movie.). It was a wonderful Christmas with my loved ones. Hope yours was equally lovely! Bring on 2017!