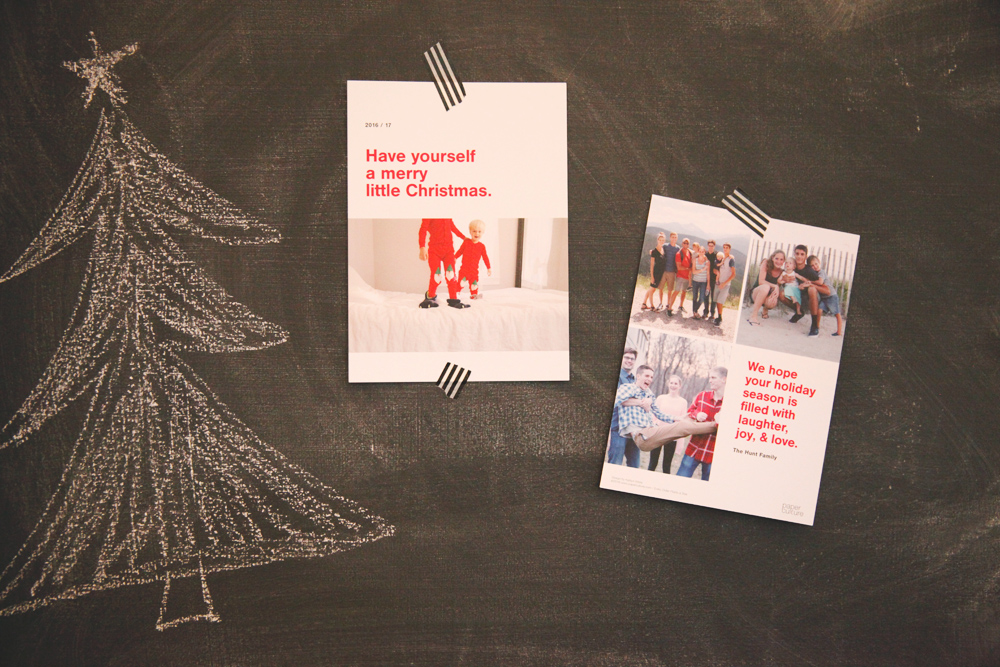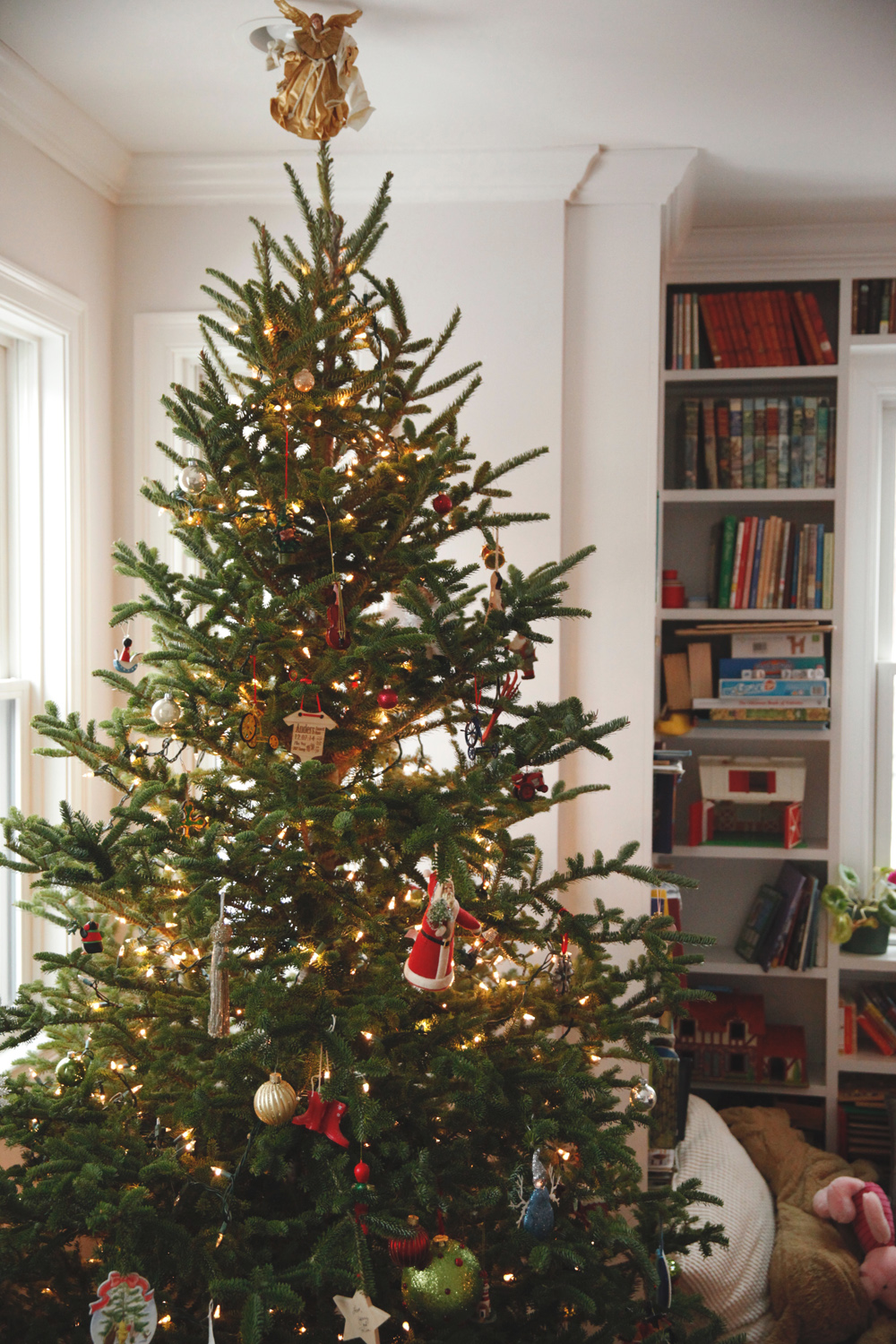 We're a few days out from Christmas and it's snowing this morning and cozy inside. It smells like a mix of OnGuard and frankincense that are diffusing, and a spicy candle. I'm thinking about the last minute things (always the stocking stuffers), and the food we'll eat on Christmas. I've got to make some grocery lists. The food planning anchors me. I remembered to say happy anniversary to Steve (it's today! And we never remember. One year–true story–my friend Ahnika texted me at the end of the day to say happy anniversary and it's the only reason we remembered at all. Note to all future brides + grooms: getting married right before Christmas may be anti-climactic for celebrating in the years ahead! Also, throwback. It's one of my most read posts and perhaps the least romantic anniversary post ever, but a good one nevertheless. And also–chapter 4 of our story!) Whether we make a thing of it or not, I love the man so much and he's my best friend in the world. That's the truth.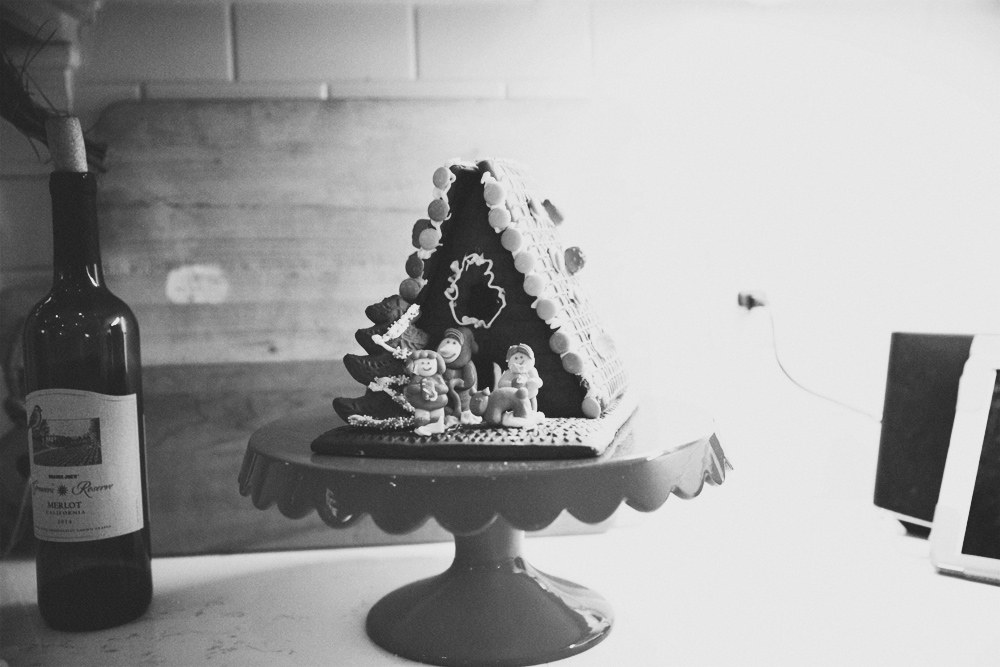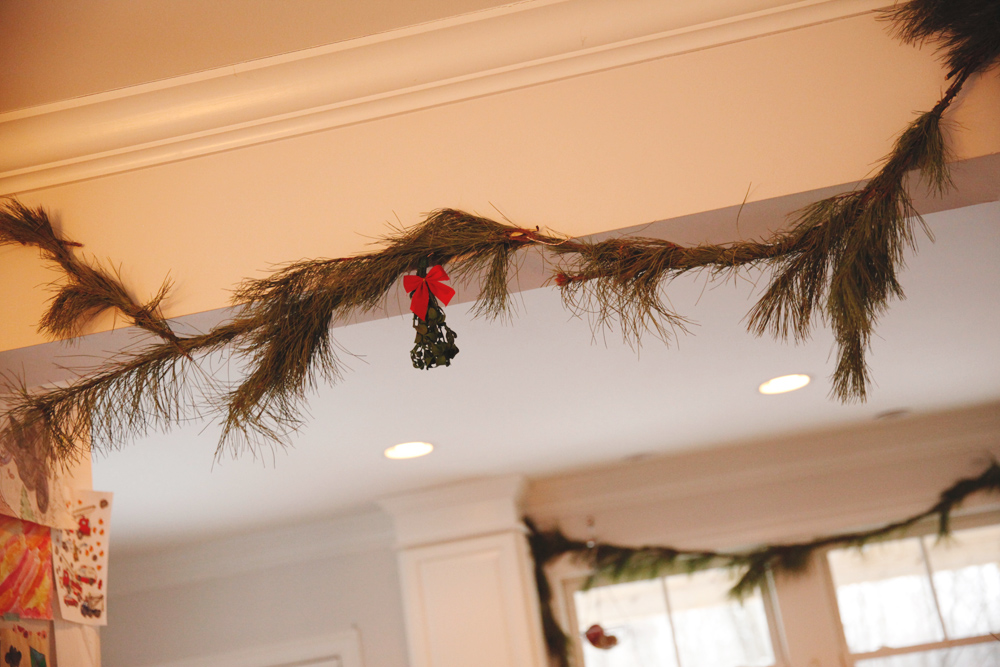 I hung mistletoe this year–a fun addition to my typical garlands. By the way, don't look too closely at them. They are crispy. If you so much as brush them as you walk past, they crumble to the floor. The vacuum will be getting a work out in a few days' time.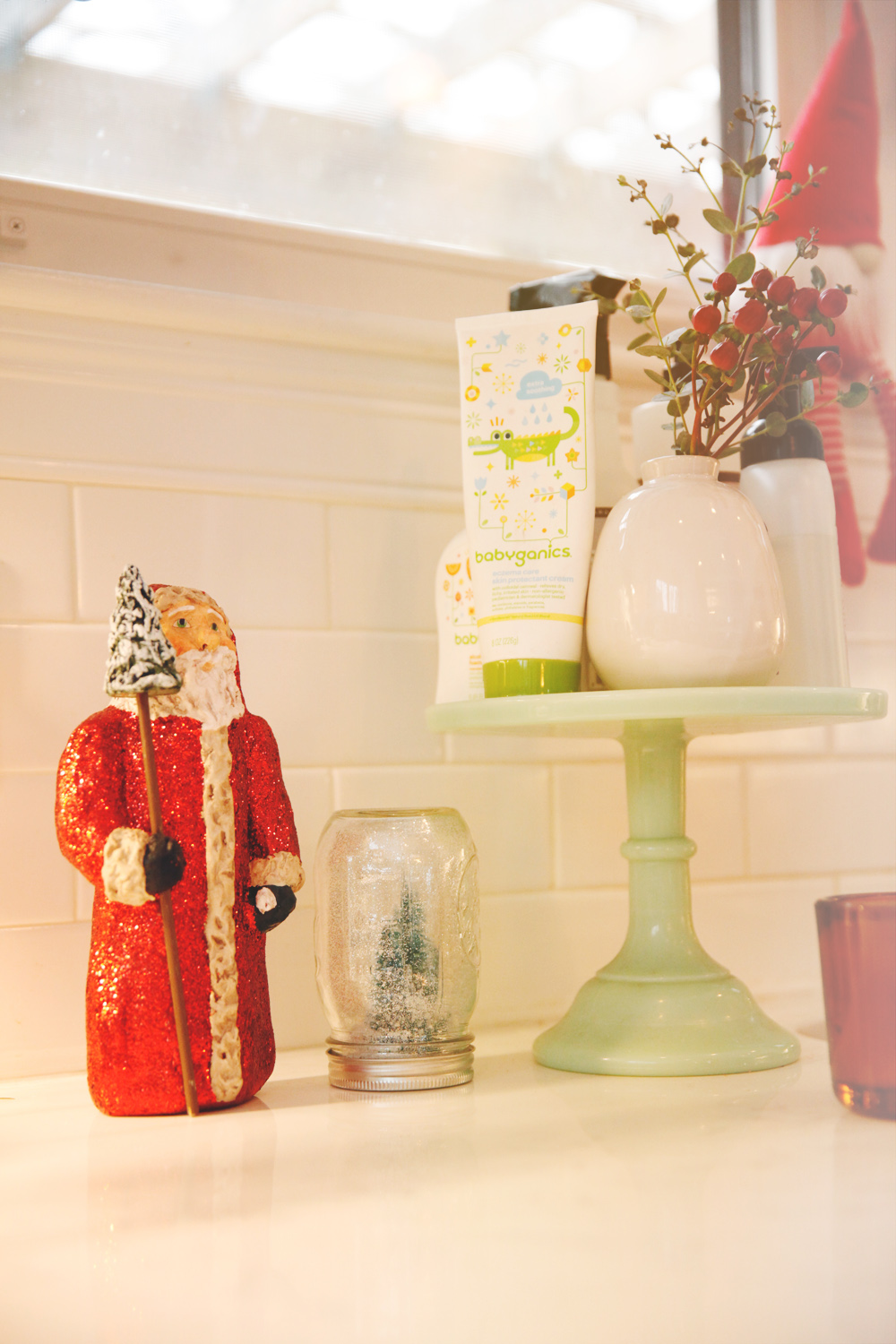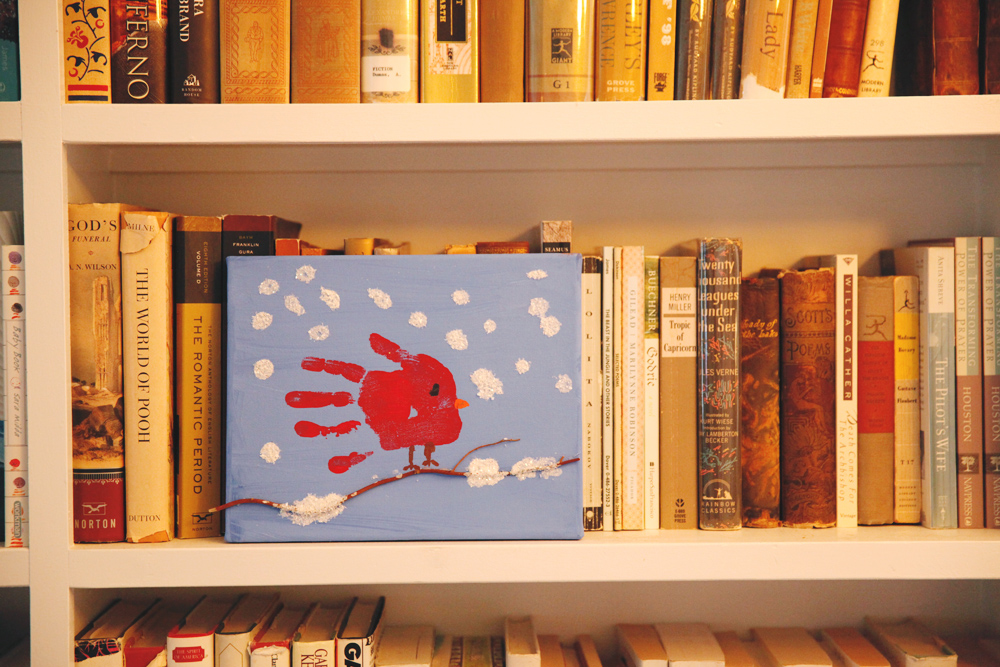 This is a gift Parker made us in school. It was all wrapped up and tied up with twine and he was so excited to give it to us and couldn't wait till Christmas. I absolutely love it.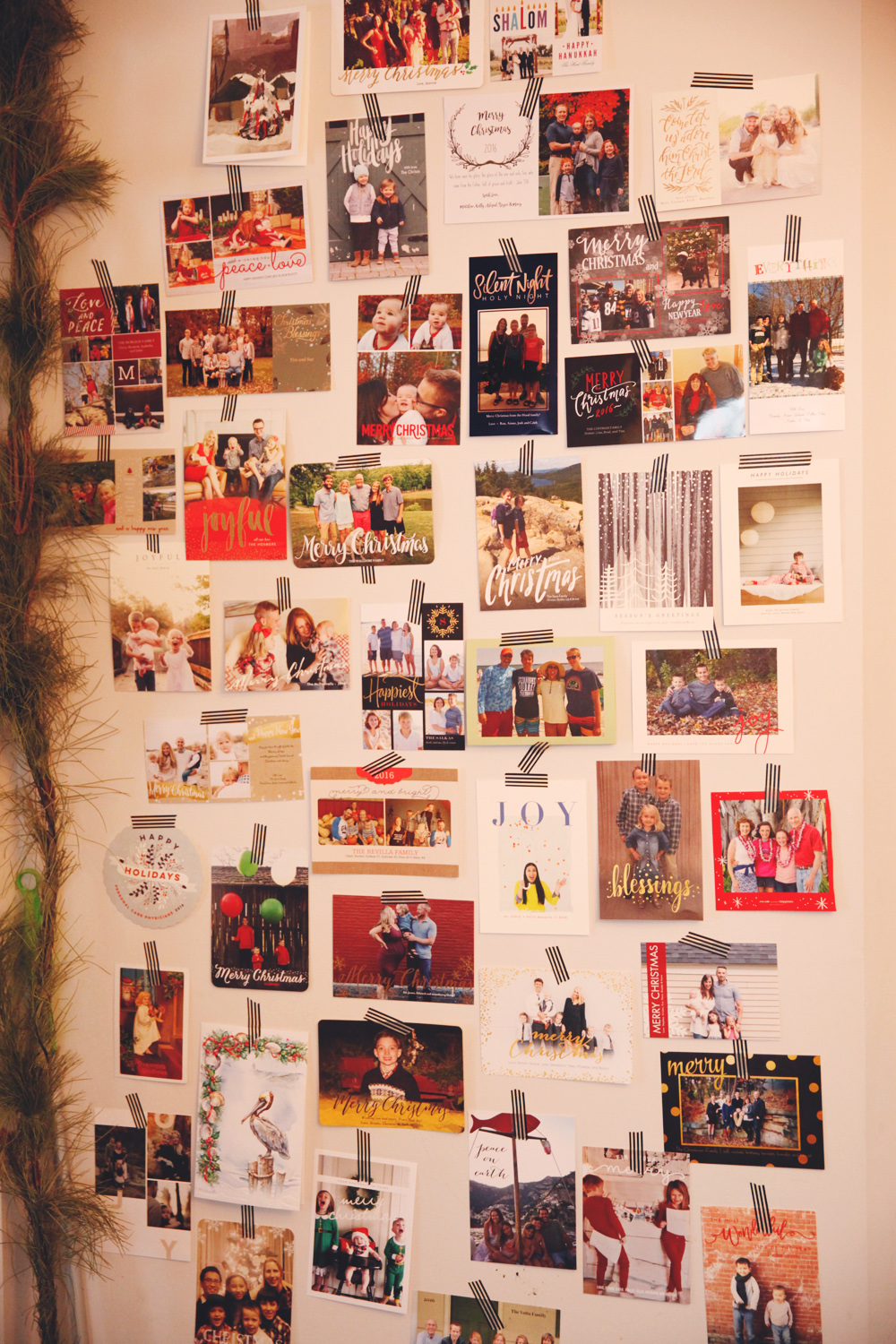 Some of our Christmas cards. I love seeing these faces. Please, if you're ever considering bagging the Christmas-cards-in-the-mail tradition, don't! It's the best. Both the sending and receiving is one of my favorite things of this time of year.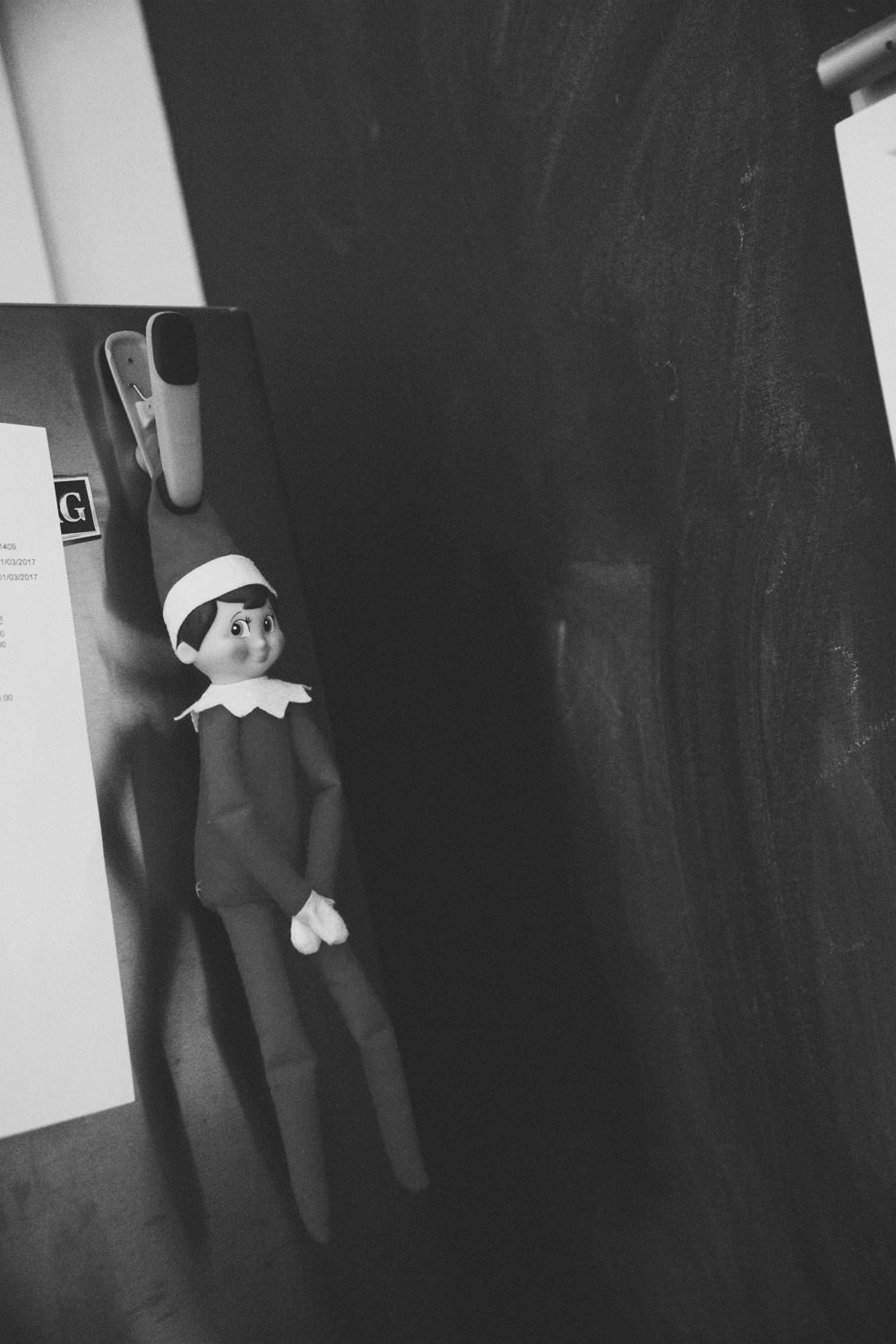 Our elf had some seriously creative endeavors earlier this month (fishing for goldfish in the sink was probably the best and not my original idea by any means). Since then, he's been fairly lazy. Look at the bind he's gotten himself in this time. (And here is my request: send ideas!)
Christmas is almost here! Let's get wrapping!