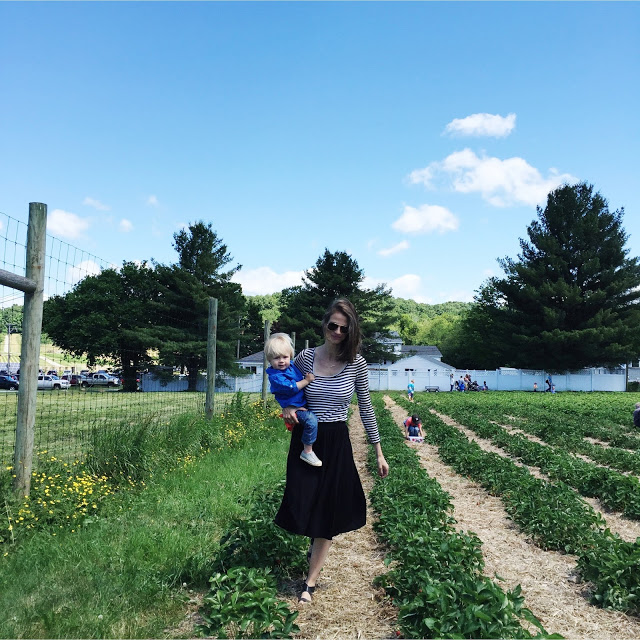 strawberry picking. a pillar to mark the beginning of summer, sort of the way the apples' arrival tell you that summer is very much over. every year i look forward to taking the kids. (
two years ago
… and i was pregnant with anders there but almost no one knew! and then
four years ago
when william and lindsey weren't in school or with friends so much and wanted to come along on these things. feels both like forever ago and yesterday. i'm not going to cry.) i like traditions that help me to get a better handle on time's passing and strawberry picking is one of them. plus–fresh berries and getting outside in the sun? bonus.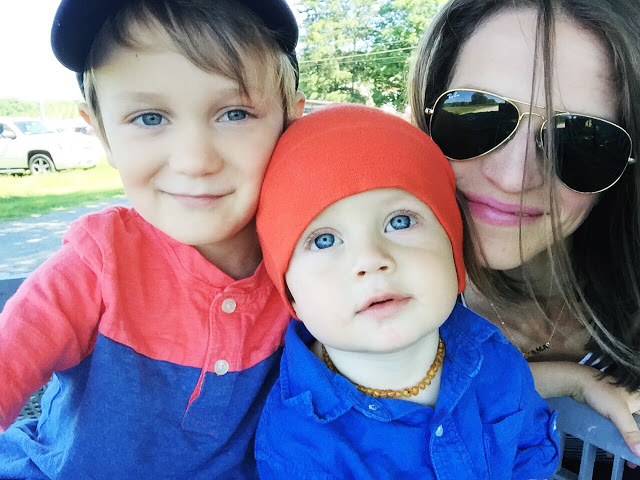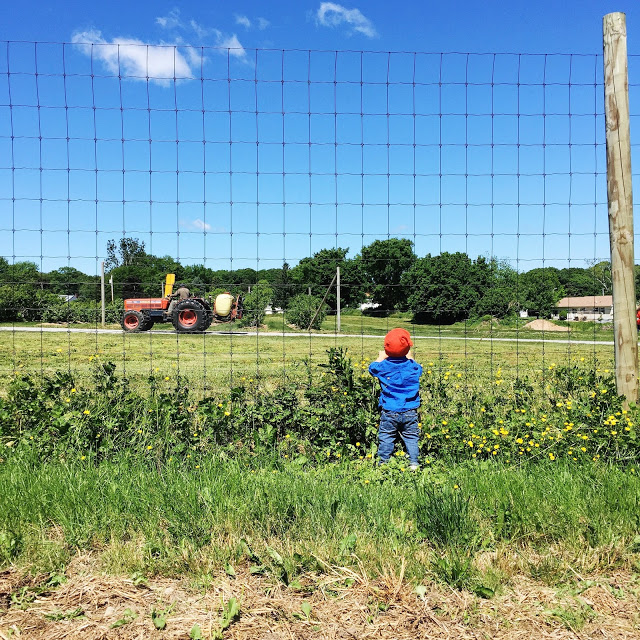 this was anders' first time strawberry picking and he got at least three berries or so into that box, and only ate about three so… i'll call it a success. whenever that tractor went by, he watched so closely. meanwhile parker single-handedly filled the whole box as i chased after anders (who, once he figured out where the exit was, kept making a mad dash for it) and did such a good job. i gave so little direction too: the really red ones, and just check them for big bruises and they were all great. how is he old enough to take that on and do such a good job?!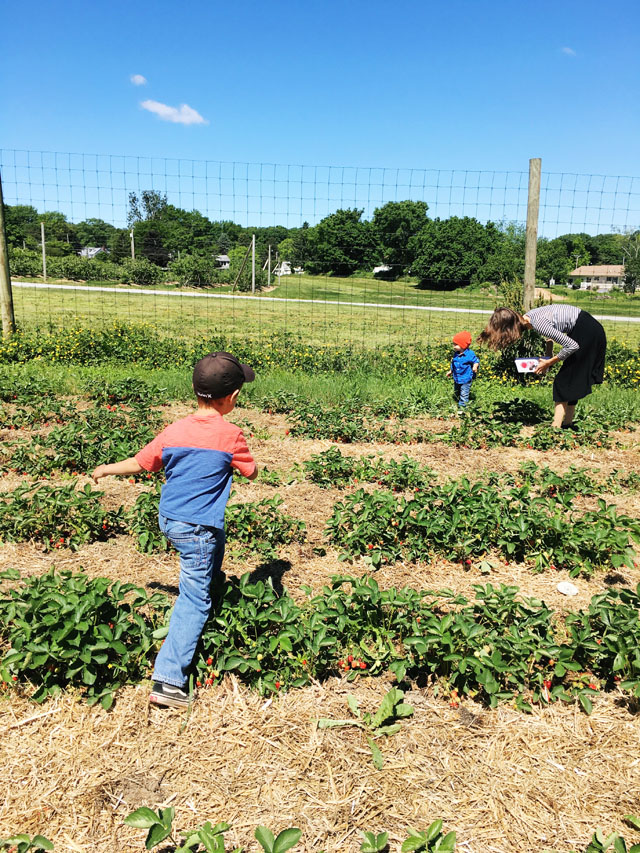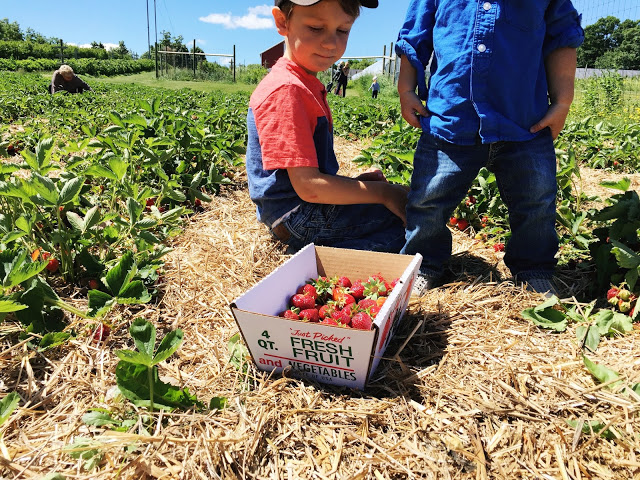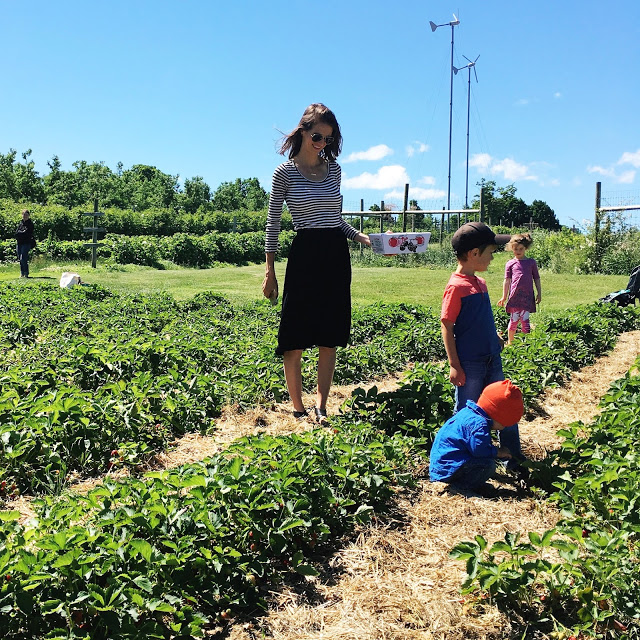 Every year I leave strawberry picking all ambitious. I'm going to make a strawberry pie! No, shortcake! No, BOTH! And almost every year, we end up just eating them plain.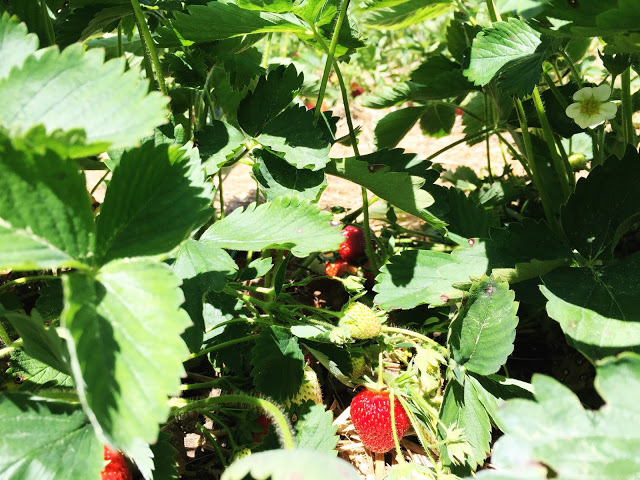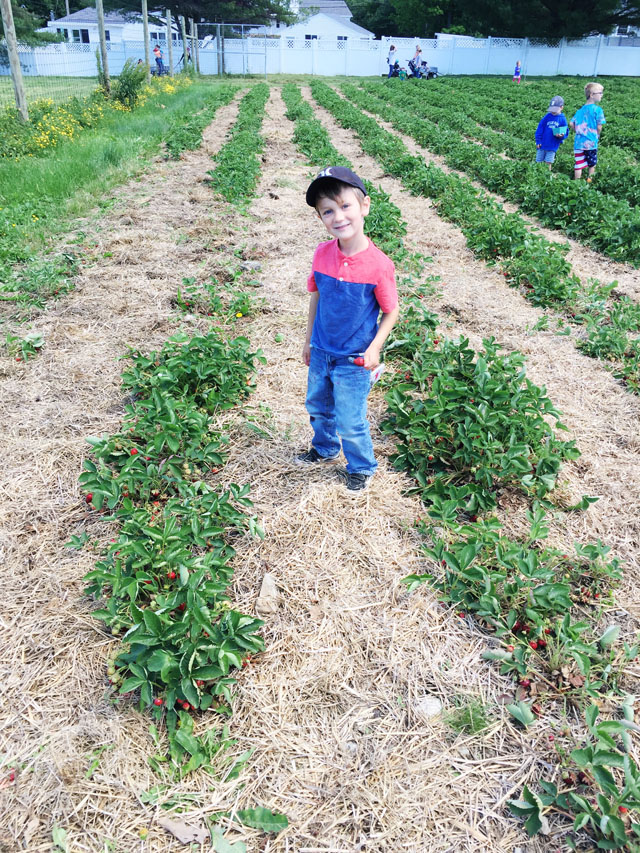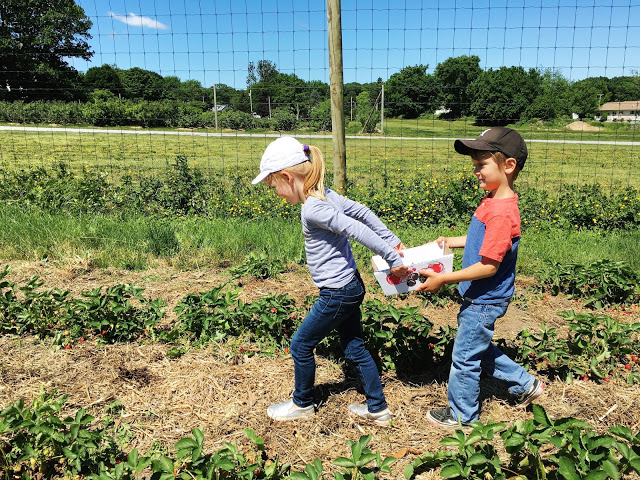 Parker and his friend Harlow. Teamwork!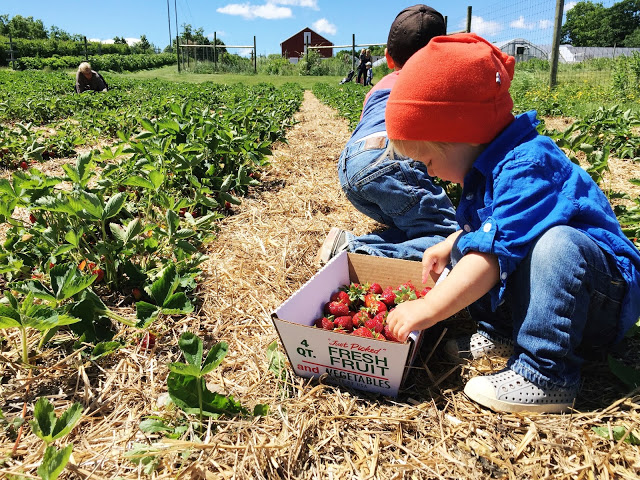 {outfits: anders: shirt, native shoes, hat, gap jeans. parker: gap shirt, shoes, gap jeans, volcom hat. me: shirt (old from gap), skirt from asos (also old but similar),  beek shoes c/o.}