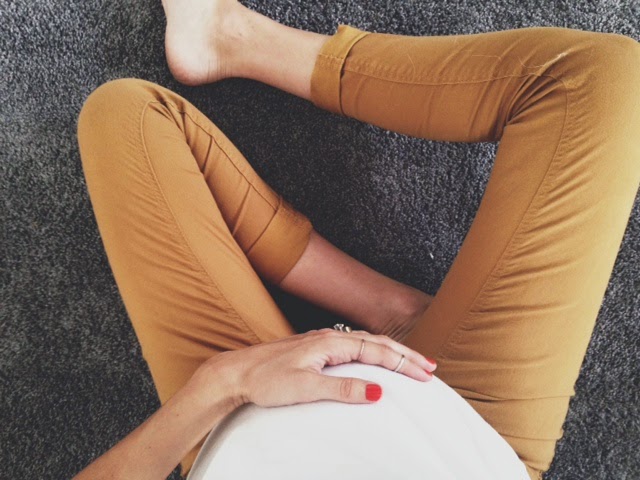 so, i'm about 21 weeks along now, which is crazy considering it felt like eons before i got here with parker. but here we are, chugging forward, and just over halfway. this sweet baby boy hasn't gotten quite the amount of attention his older brother parker did. i haven't stopped to feel the kicks or rubbed my belly as much as i did with my first pregnancy, but i am making up for lost time now that we're more settled. and the kicks are so good.
it is weird, or has been for me anyway, this second pregnancy. i haven't connected as quickly as i did the first time. i know i will, once he's here, but it's a little bit, "how will this change life as i/we know it?" and how will parker, who is still home with me all day, react? i know it'll be good and sweet and awesome but it's a little daunting too.
our house is looking more like a home but there's the learning curve that goes with a new house: where are the light switches for this room? which drawer should hold the silverware?? we're figuring it out, making adjustments as necessary. plus, since we downsized, we really need to make every inch count. and from here on out, i will give greater thought to what i bring in this house. how badly do i need that new salad bowl? how much do i love this sweater? we had two bureaus and a pretty big armoire in our room that no longer fit at all. double and triple-thinking purchases from here on out! the purchase i will not double or triple-think however is the meyer lemon cookie thins from trader joes. crack. so, so, so good. eat a handful (a sleeve, or two, what have you) with the best exotic marigold hotel soundtrack going in the background. it's a lovely pairing, if i do say so myself.
like they all say, the terrible twos are nothing, and the threes are where it's at. for parker anyway. with that said, he's still a sweet one most of the time, but i'm definitely seeing some behavior that's new and… challenging. it's also been a time of transition, so we've got a few variables thrown in here. when confronted with his toddler-ness as of late, i found myself at a loss. how should i react? i was really surprised at my sudden lack of confidence in being his parent. up until this point, i felt really good, really solid about the decisions i was making for him, and then suddenly, i was second-guessing myself. are time-outs good or bad? should i give ultimatums? rewards and punishments? do i tell him when he's hurt my feelings or is that manipulative? i'm still learning, and lord knows there's a million different parenting theories out there, but for now i'm reading
this book
(recommended to me by my friend
sara
, who's daughter is the cutie on the cover!) and really enjoying it. parenting toddlers could become a whole blog series. who's with me?! hear hear!
i just bought the first gift for the new baby last week. i don't foresee myself getting much more because, as we discussed,
space
… add to that, it costs money! and because it's a boy! hand-me-downs galore! but i did get the little man
this
because it's beautiful and every baby should have at least one new thing.
so there you have it. notes along the way of pregnancy and life at 21 weeks. as always, thanks for reading.