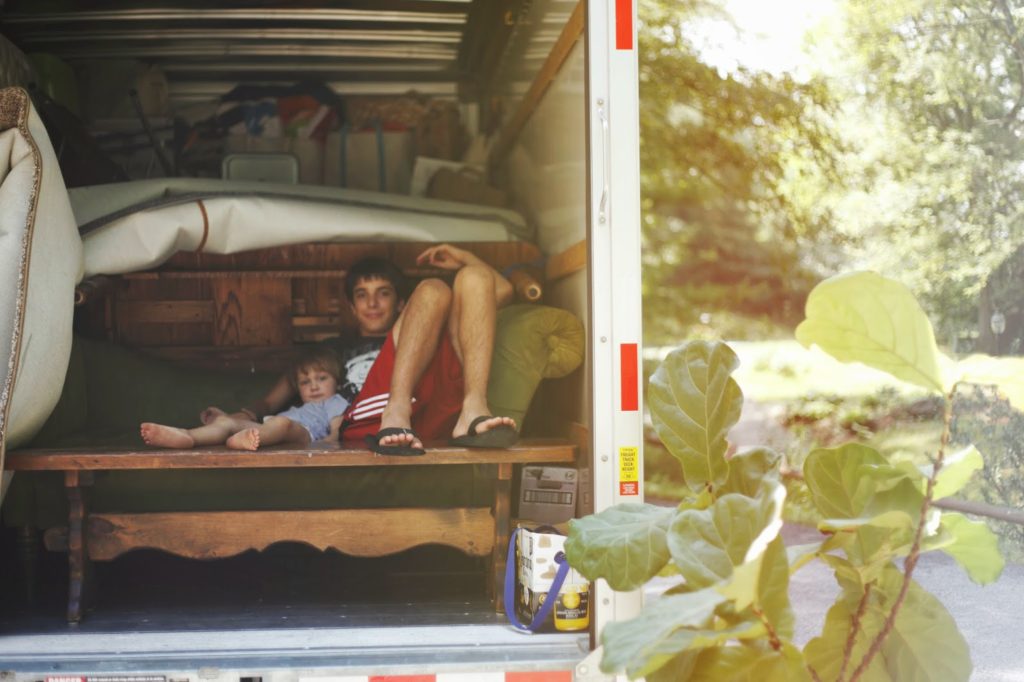 even the site of the haul makes me a little anxious… this load was close to the end at our old house…
my seriously pinterest worthy fourth of july creation… it's what i do.
fireworks!!
my favorite new pictures: my dad and parker in nj. i'm so glad i brought my camera over.
and parker thought pool bands would be best around his legs.
birthday balloons for the big three-year old.
legos, legos, all the time legos.
william and his friend chillin' in parker's present while he naps.
he couldn't been happier. big kids were in it all day too!
in lieu of birthday cake, we took a nighttime bike ride to parker's favorite popsicle place and got his favorite: strawberries and cream. he was thrilled.
we're getting out of the fog of moving and it's good, really good. we had the lowest key birthday for parker yesterday. balloons in the morning, a pool before and after nap, burgers for dinner (his favorite), and a trip for a popsicle. it was simple and he was so happy. and i was oddly unemotional about it which was a seriously welcome break from my usual. you know, making everything an emotional thing. we also have internet as of yesterday afternoon… hooray! and i'm actually making dinner in my kitchen and setting the table to usher in normalcy as quick as i can. pesto pasta one night, burgers and caprese salad another. it feels really good to sit around a table and eat together after all the upheaval recently.
now what? hopefully we'll have some summertime relaxing. we could use some of that.
hope you guys are having great summers wherever you are!