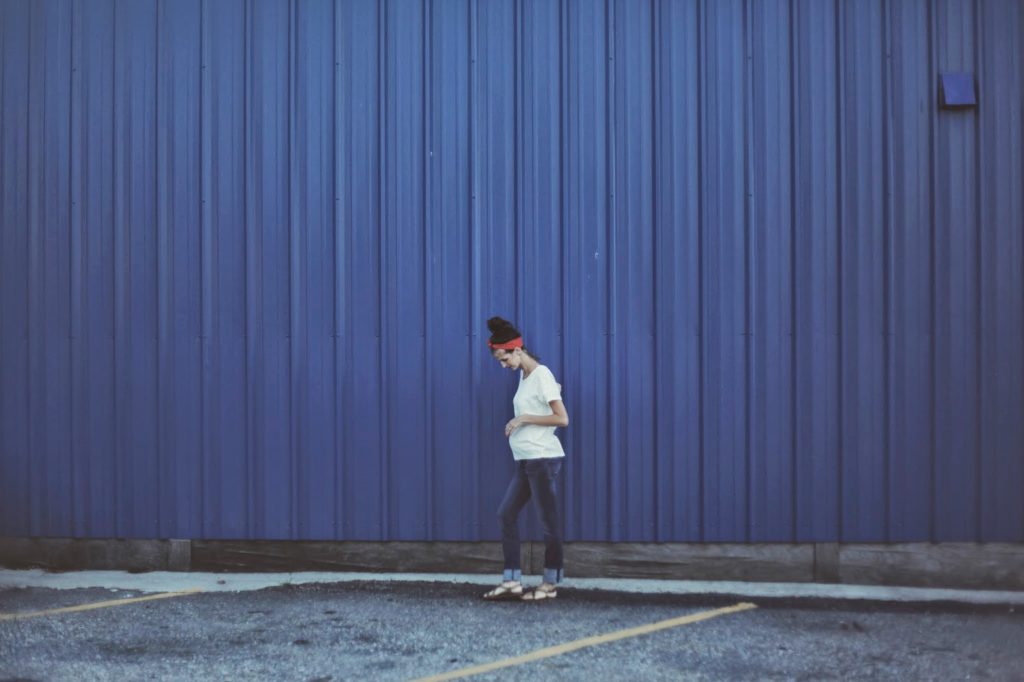 i really do promise this won't become a pregnancy blog, but did i promise this wouldn't become a mommy blog back in the day? is it a mommy blog? are you all shaking your heads yes in unison right now? let's just move on.
when i had the big ultrasound, of course i'm eager to find out boy or girl but it's all secondary to how the baby's doing. i mean, come on. whenever the ultrasound tech gets quiet i'm like, "everything good?!" they reassure me. i want constant check-ins: this is the heart. everything is good. here is the spine. everything is good. here are the kidneys. everything is good. one place in life where being a broken record is a good, good thing. anyway, we found out BOY and i had a momentary, "oh." i wouldn't even call it disappointment but just, ok, this is another boy. if there was a moment of disappointment it was for steve's sake, who was hoping the lord might grant him one more girl out of his plethora of children (sometimes i tease him and sing the 'father abraham' song but with steven subbed in. you know it? father abraham, had many sons, many sons had faaaather abraham…). but the lord had other plans and hunt baby number 6 (and probably the last of the hunt children! what, you think we should go for seven?) shall be a boy. as i left the appointment i thought more about having a boy, and how we'd just have to break it to lindsey who was hoping for a sister and then it'd be smooth sailing from there on out. and, aside from her probable disappointment, i was really happy. really happy with our boy results. a mother of little boys? there's something really special about that. and while i thought one of each would be fabulous, and i still think one of each would be fabulous, i feel like i get boys a little more. which is strange considering i come from a family of women, i am a woman, but even so sometimes the girl-breed has me scratching my head in serious confusion. i know how the men feel! sort of. steve, if you're reading this and thinking, "you are soooo woman," then ok. i still confuse you. whatever. i could leave you scratching your head way more than you are, so shut it!
so, to my future boy reading this, i'm so happy to be your mom. and to my nonexistent girl, i would've been so happy to be yours too.
anyway, about a week and a half after the ultrasound i got a phone call from one of the nurse's and it was basically a few question marks in my ultrasound once the doctor read it. and nothing really floors you like that. i was in the car with my mom, driving to cape may when i got the call. steve somewhere in the car between minnesota and massachusetts, and us still officially homeless, and… it was just a lot. she said everything was great now, perfect baby, but there were still some question marks that could become problematic and i found myself telling steve amongst passersby on the cape may mall and crying while he reassured me, as husbands do. and then finding out the doctor who read it can't really elaborate and isn't really even sure, and, by the way he's in europe till next week. it wasn't handled well, in my opinion, and i found myself having to advocate for myself and asking if there was anyone else who could take a look at this and give me more concrete information. there was, but i did have to wait a day to talk to them, and then it was good news. and then just the other day one more ultrasound confirmed that all is well, and lord willing will remain well, and that there were never any problems to begin with. false alarm. it struck me though, how quickly life can be thrown into perspective for you. a house closing, family traveling all over the place, a toddler in transition… it didn't matter. there've been times in the last month that life just felt like it was dishing up a lot for the hunts. this one was at the top. and i know there are no guarantees and that everything doesn't always turn out as we hope or as we plan but for right now in this very moment, life is good. and chances are, it will turn out that way, regardless of what happens in the meantime. i hope i'm not sounding too trite. am i? forgive me.
so, the sun is out, i have a kicking baby boy in my belly and steve reading to parker behind me, william and lindsey are still sleeping in their beds, nathaniel's doing work in hong kong and jordan's doing construction in minneosta, and there are eggs in the fridge and as soon as i stop writing i will go and make some with toast for us and we will sit around the table and eat them together.
and i hope that everything is good where you are. and that if it's not, you persevere and trust that it will probably be good one day and you will again find yourself feeling content. and soon too. we're more resilient than we think.