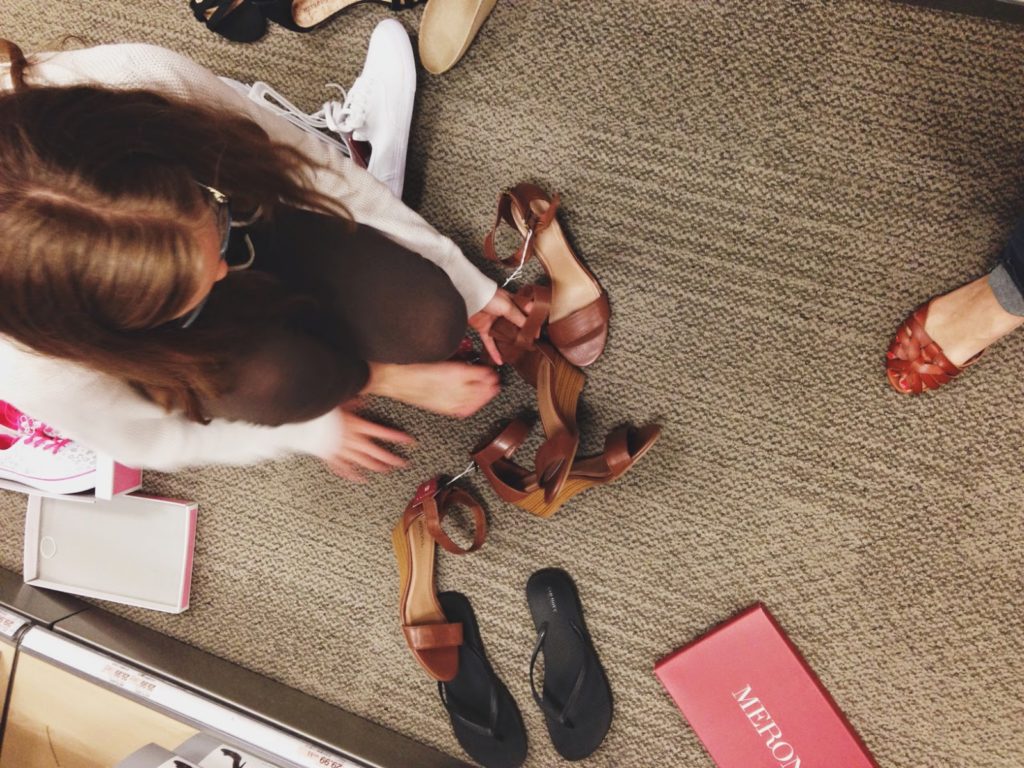 i saw the fault in our stars this weekend with two friends. i remember
crying through the end
of the book on the front lawn wrapped in a blanket (a sorry sight, i'm sure) so you'd think the movie would have made me
really
weep but… at the risk of sounding like a terrible woman with a heart of stone but here i go anyway… it didn't. which is so weird for me. i think i just wasn't in the crying mood? maybe augustus' cigarette habit was throwing me off (it was.)? i totally thought,
several
times, 'bridget, you should be crying right now.' i mean, i am pretty sure i heard sobs drifting through the theatre. the kind that can almost be mistaken for laughter. but not me. (that's not true. for some reason the part that made me cry most was when they were coming home from amsterdam and the dad starts crying and embraces the mom and you just know that two parents going through what they are going through are a serious team. and they'd only been gone
three days
.). if anything really hit me in that movie, it was definitely seeing it from the parent's perspective more than augustus/hazel. not cause they didn't do a good job. on the contrary, i think shailene woodley did a bang-up job. do we still say bang-up job? i did. alright, let's move on. i promise i do have feelings.
i'm listening to my most recent playlist and on it there's some cat stevens and this one (the above) is really hitting the spot lately. he reminds me of my childhood a little. steve thinks he's weird (why, steve? care to elaborate?) but moonshadow and the like will always be late 80s for me growing up in new jersey. so listen on, i do!
we went to a talent show at lindsey's school today and they introduced each act before they came out and, what do you know, we hear: "next up, lindsey hunt singing a song she wrote." i looked at steve, mouth wide, like "did you know she was doing this????" neither of us did. she has sung the song for me in the kitchen, but definitely did not tell me she was going to perform it for the talent show. i only knew she was singing a different one with her friends. suffice it to say, she knocked it out of the park and has a million times more bravery than i ever did and probably than i still do. grade school, singing a song, without music, that one wrote themselves??? i just can't get over it. oh, and i did cry a little, so remember i do have feelings.
this evening the two of us went dress shopping for an end of the year dance at her school. we left after dinner and didn't get home till after 9 (which is basically her bed time so… rebels we were.). we checked a few places and ended up finding a keeper that we both agreed on (!!) at kohl's. i was willing to walk away with something that was less desirable to me that she loved but was more than pleased to find one we both liked. it's really quite cute. and then as we were meandering through target for a last errand i said, "your black flats with it?" and she slowly sort of squeaked out, "what about heeeeels?" dead face emoticon. heels! singing solos in front of the school! what's next?! i guess it's sort of par for the course with these 6th grade dances. so, we agreed on a pair of those too–a small heel. really, a wedge if we're getting fussy. and they're really cute. she'll look fabulous, i know. and i might cry again.