volume 6.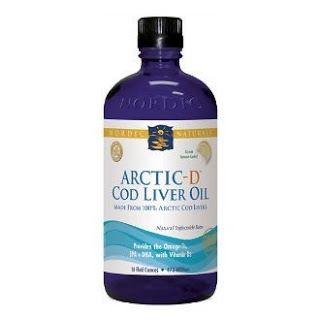 vitamin d!
i've talked about vitamin d before. never specifically done a post ON it though and, my friends, it deserves a post of its own for sure. do you know that most of us are deficient? in fact, at steve's last physical his bloodwork came back showing he was very deficient (made worse by the winters here, i'm sure). but, i suspect (and many doctors do too) that MOST of us ARE deficient and need much, much more than we are getting. (and, for the record, steve knows right where to find the cod liver oil that is in our fridge… thus, i accept no responsibility for his deficiency. what, should i spoon feed him!?)
why are we so deficient? well, the sun has gotten a bad rap over the past several years. no doubt you've heard. a lot of sun is bad for you, sure. some sun is good. really good, in fact (barring any major melanoma issues and extreme fair skin, of course). and, perhaps, more sun than you think. so don't immediately slather yourself in sun screen (but, when you do, let it be a good one! we like
this one
. it gets a 2 on that
skin deep
website which is pretty good.). but, really. whenever i take the kids to the beach, we all go about thirty minutes sans sunscreen before i put it on them (no one is toooo fair skinned here or else maybe i'd make it less.). vitamin d is made by our body (which helps to fight autoimmune diseases, regulate weight, keep your mood normal through the darker winter months, boost the immune system–apparently more than vitamin c even!–and helps maintain healthy bones much like calcium) when our body absorbs it. when we're covered in sunscreen,
our body is not absorbing it.
so, DO use your sunscreen but DO get some sun before you cover yourself with it!
we use the nordic naturals brand pictured above. but
carlsons
is another reputable brand! and, if you can afford it,
this
one is best of all because it's fermented and the ratio of vitamins a to d is best. if i had more cash, that'd totally be the one i would get. parker even likes the one above and eats it right off the spoon. (you can take it while pregnant too! i did. just check with your doc on how many IUs.). they suggest we get at least 600 IU per day but most docs recommend we get between 1500 and 2000 IUs. one teaspoon of the above is 1000 IU, by the way. there are lots of types of vitamin d but the most important ones for us are D2 and D3.
you've maybe heard about how mercola rescinded his suggestion to take cod liver oil and now suggests krill oil (but sometimes i think he's got a bit too much profit to gain with his recommendations and what he sells, so i take some of his recommendations with a grain of salt.).
here's the findings
weston price came up with on a search of vitamin d. and
here's a good post
i found on the whole issue as it relates to the vitamin a in cod liver oil.
so, in conclusion… i'd say the sun is the best source but, through winter months especially, (and in places with a true winter), definitely find an additional source.
cheers to vitamin d!