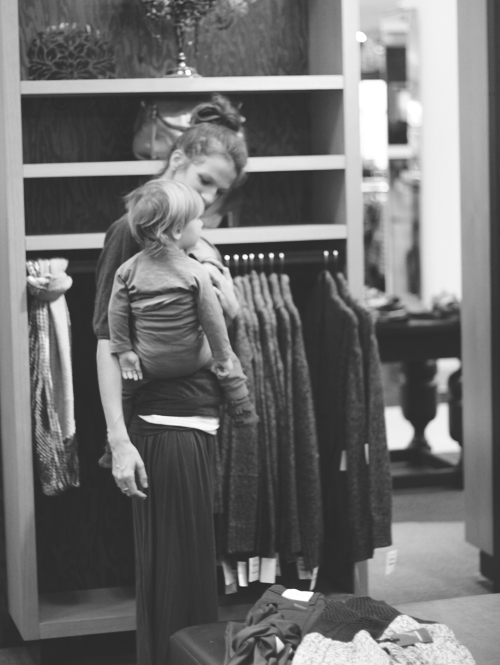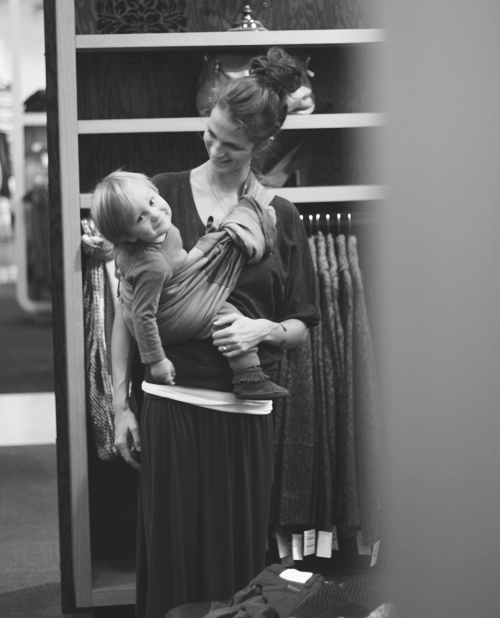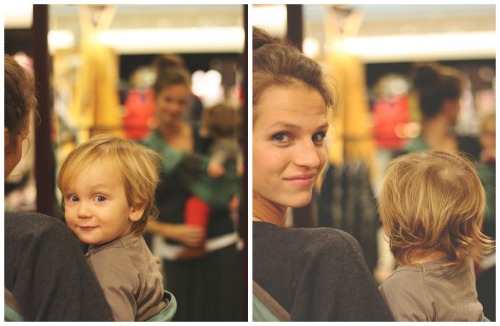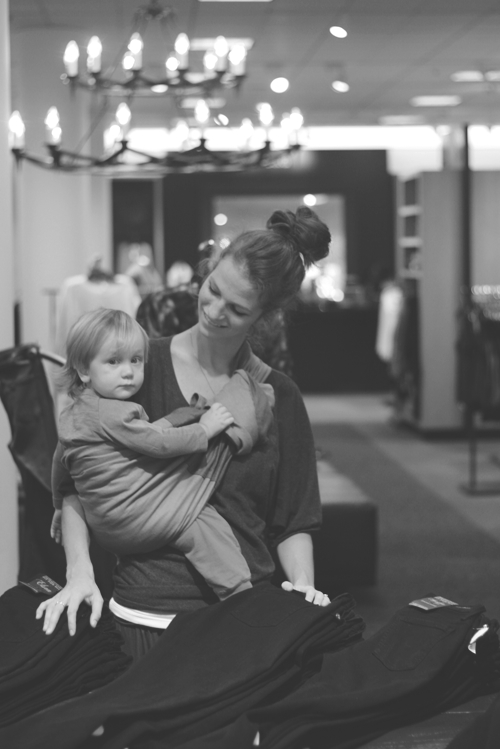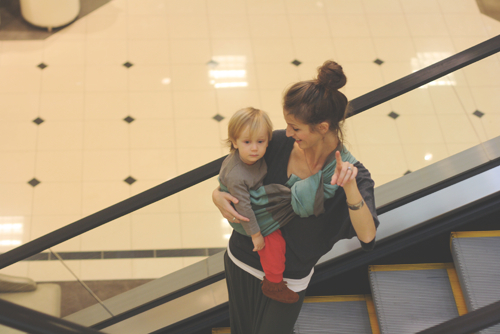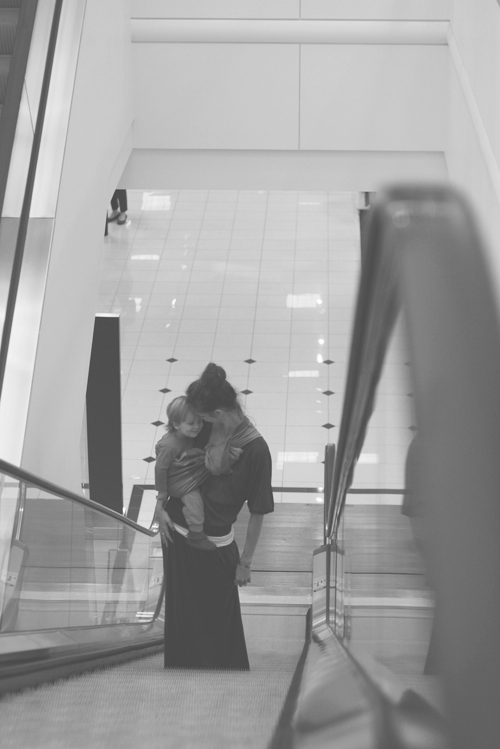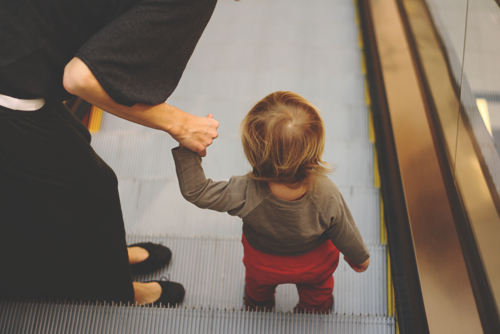 Parker loves to be a free man. The more room to wander, the happier he is. When he nurses, while we sleep, when I wear him, those are our chances to just be still, to reconnect, to hold him like he's still the little person I had July of 2011 (but he always will be, won't he?). But I love watching him go, too. It's as though you can literally see the baby shedding right off of him in layers as he picks up speed, opens his toothy (ten teeth now!) smile, and runs. How I wish I could put those layers back on sometimes. But this age, well, it's such a fun one too.
(And hooold up. Would you just look at his face in the second picture?!)
When the weather isn't so nice, it's hard for this boy to get his chance to roam. He needs it. And, since 'tis the season for well, shopping, I let him stretch his legs at the mall. He had the hugest smile on his face the entire time. I foresee many a mall trip in the dead of winter.
The escalator. That was a new discovery and a fun one to be sure. Stairs! That move!? He was delighted. We took it a few times with him secured to me snugly in the sling. And then, he got to discover it on his own, two feet planted firmly. Each day brings something new for Parker. What a world it is for a baby.