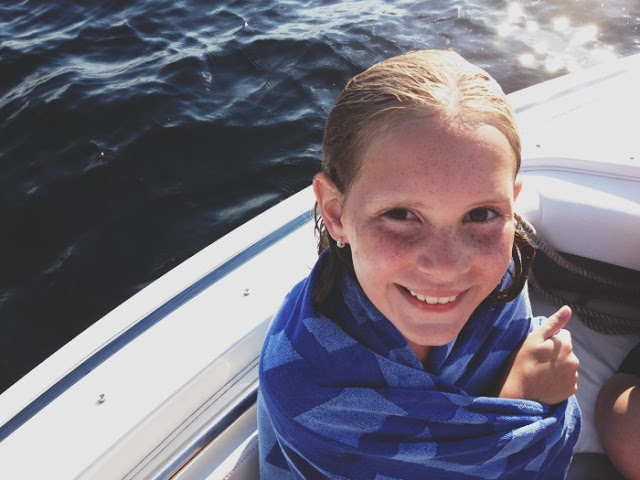 She's been growing up, a slow process, at times more jarring than others. And lately, it feels jarring. It's moving fast, too fast. Slow down! She recently pulled a book off her bookshelf–something from the American Girl Club series–and it had everything from hair care, to shaving, to periods. "When will I get my period?" she asks as we're driving along. The questions don't stop there. "Mom, can I start shaving?" I assure her, she'll have the rest of her life to be doing these things. And they quickly lose their luster (if they had any to begin with). Still, the allure of wearing a bra and lipstick is no match for my assurance that the time will come so be patient.
I bought her Taylor Swift's newest CD the other day. She's a huge Taylor fan, and I knew she'd love it. She ripped it open as soon as I gave it to her, and spent the greater part of the evening listening to it in front of the stereo, CD jacket open, following the lyrics the whole time. Once she got a better hang of the lyrics, then started the attitude. Especially for "We are Never Ever Getting Back Together." She has the words down, the head movements, the sway, the attitude. It's almost angsty. She writes songs and stories too, and they often center themselves around a lovelorn girl. She's in fifth grade, desperate to be a grown up, and all full of that inner I'm-not-a-girl-not-yet-a-woman (Britney came through!). I remember it a little bit. And, truth be told, I'd love to go back to that young innocence for a little while. But, how do you communicate that to her?
So for now, I just tell her: I understand, but slow down. The time will come.