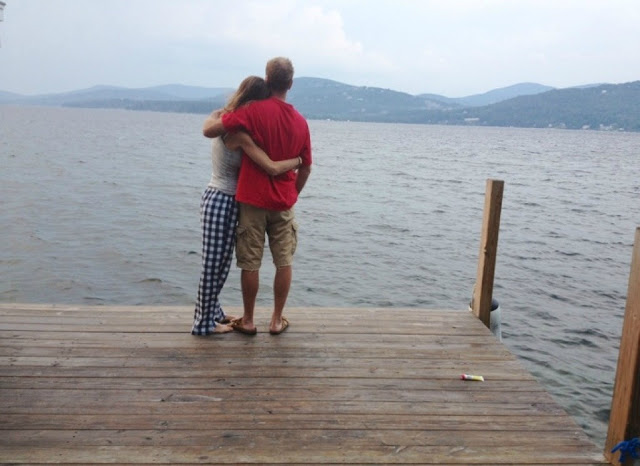 we're back, we're back. and while being on the lake was a totally lovely time, it was really nice to drive up our own driveway, back to our routine, back to what we know. there's a beauty in knowing what to expect, isn't there? and, in large part, i was ready to get back to a more baby-proofed house (being surrounded by water is not what most would consider baby-proof!).
still, lake winnipesaukee amazes us with its beauty–the trees and rolling mountains in the background, miles and miles of shoreline to discover. it's a beautiful place, one of our favorites. steve goes into a bit of a depression when boat-season is over and it's time for school to begin. he's loved that lake for a long time and i have definitely come to love it too. i can understand it's two translations: "smile of the great spirit" and "beautiful water in a high place."
thanks again, lake winnipesaukee.
{i'll be back with more pictures soon!}