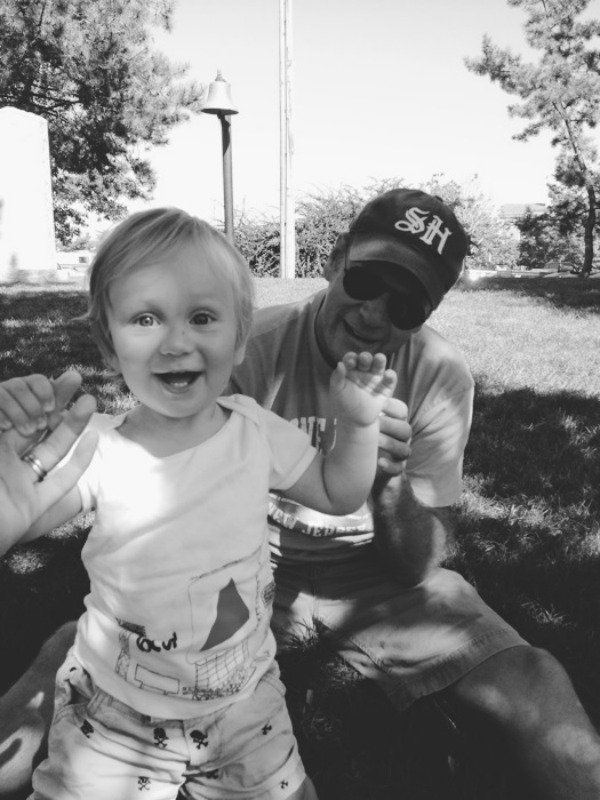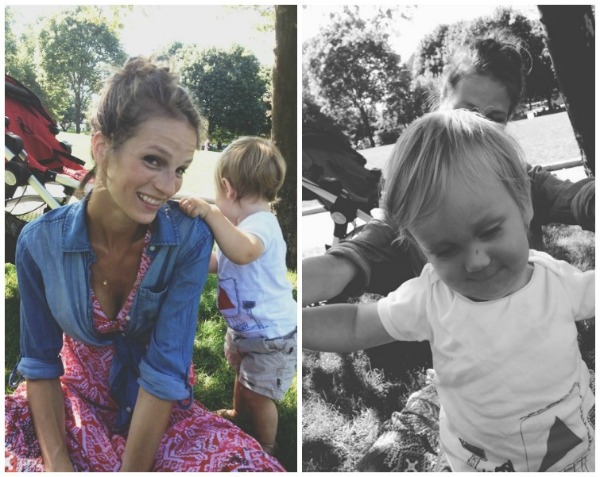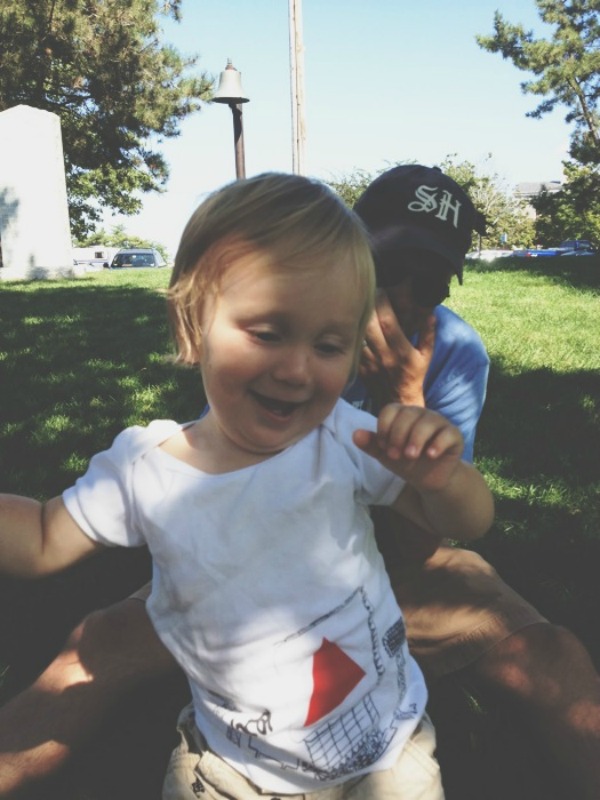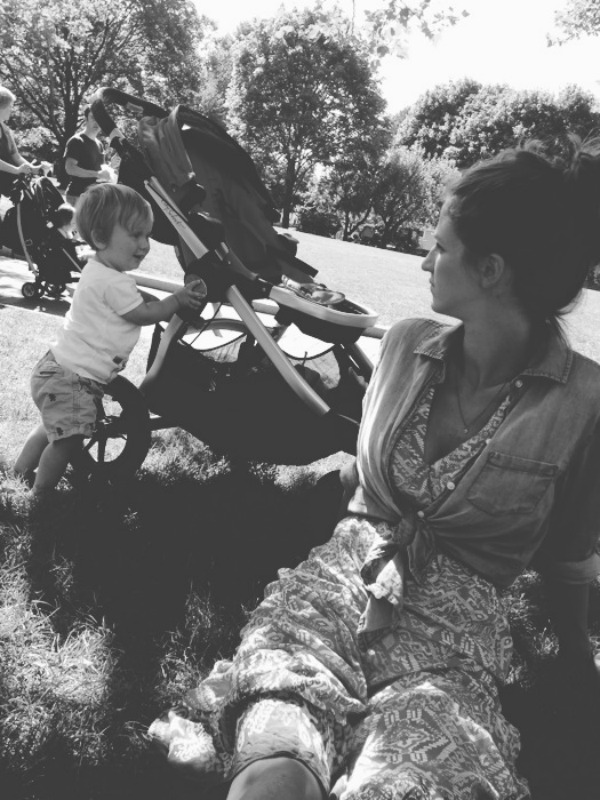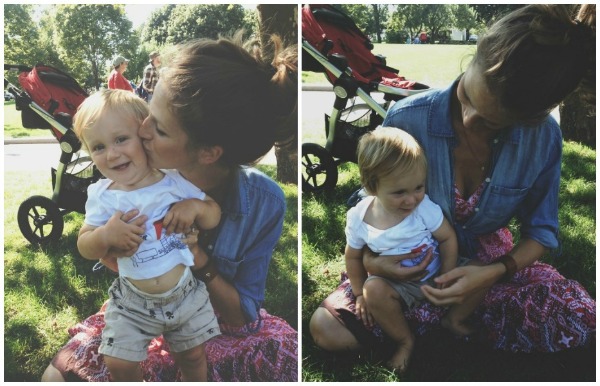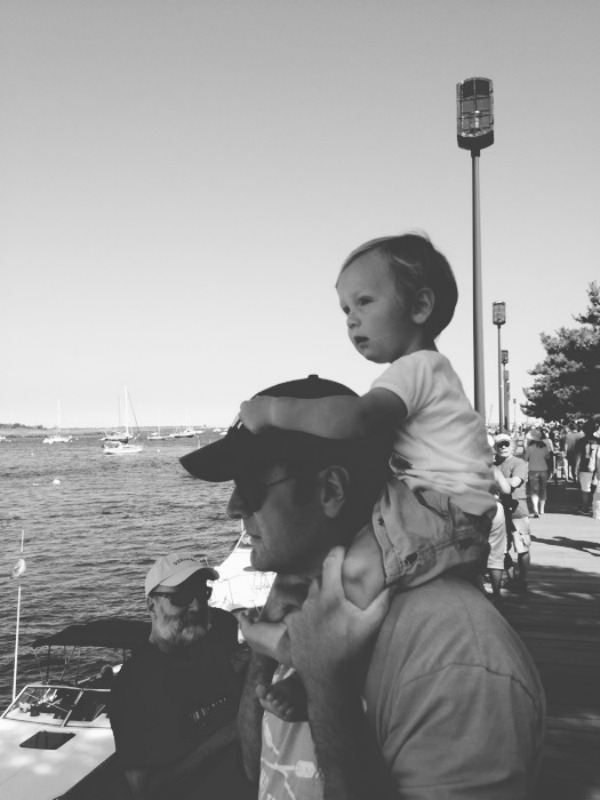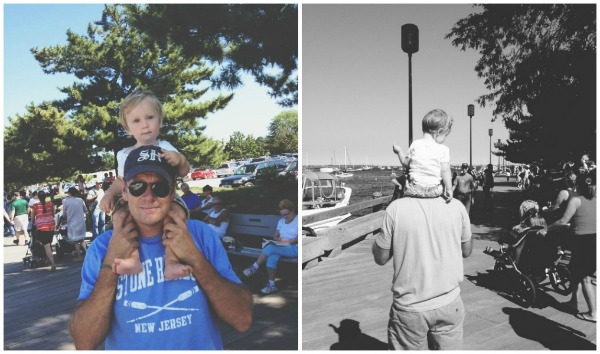 it's never just the three of us, but the other day it so happened that it was.
it was almost like a date with parker as third wheel (we forgive you, parker.).
it was a beautiful day. we had an appetizer and drinks at our favorite place.
strolled the streets, and let parker out of the stroller to stretch his legs.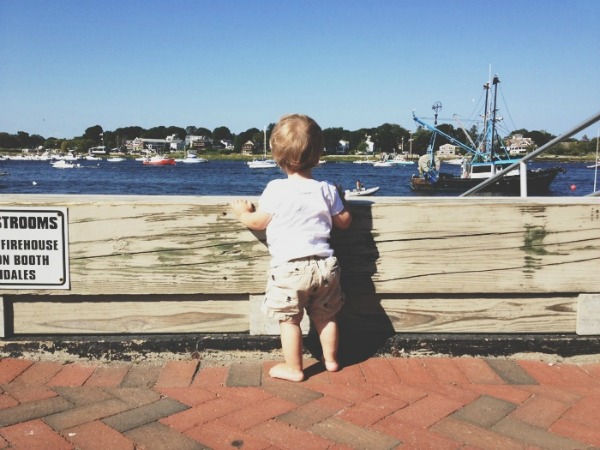 it was nice.