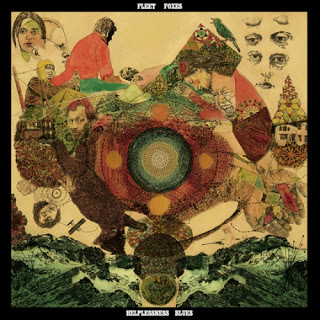 this is going to sound a little like a pity party. because it is one. ready?! let's go!
sleep is touch and go these days. with a budding eight month old who's mind is going-going-going, who is getting four top teeth, and who's only food source is nursing (i've tried food–he's not interested.), we are not sleeping through the night. not at all. i totally value alone time. i always have. safe to say there's slim to none of that these days. for awhile i had been staying up too late after parker went to sleep to just wind down, read a magazine, drink tea, surf blogs, watch a movie, be quiet… these days, i'm finding that i like myself a whole lot better if i head to bed soon after he does. there goes that 'me' time. i'm feeling a bit like a ship passing in the night with my husband. he's up working, i'm going to bed, he's off to work in the morning, i'm asking him to be with the baby when he gets home so i can do some laundry, cook dinner. you get it. it's hard to find quality time. it's hard to find quiet time for yourself. it's just hard. i know this is sort of par for the course in life with a baby and a house full of kids, but as the laundry baskets pile up and the refrigerator empties, it just gets a bit tiresome at times, ya know?
i love being a mom. i feel overwhelmed with blessing that i get to stay home and be with this incredible little boy day in and day out. that when william and lindsey get off the bus, they're not coming home to an empty house but one with me in it to ask how their days were. but, i am a bit tired. i want a time out from cooking dinner, doing laundry, vacuuming, grocery shopping. wah, wah, wah.
i'm just having a downer week, you could say. one of the kids hurt my feelings the other day, nothing intentional, something i really took too personally, but it had me all out of sorts and sad the whole day. and when you're tired, everything seems bigger than it needs to be. the weather here is gray and after last week's unreal weather, i should be okay with that–we were spoiled already. but really, i just want more of that beautiful weather that lifts the spirits and makes you want to lay in the sun. i want to save money, to put it away to finally buy a lens i've had on my list for like two years, but when the dishwasher repairman comes and, fifteen minutes later you're handing him a check for a hundred and five dollars, it just pushes those wants (it's not a need, i know this.) further away. again, wah, wah, wah.
most mornings i wake up and tell steve how happy i am to be surrounded by loved ones. i mean, i really feel it. i feel so lucky. to have our health (we have our health! this is to be celebrated!), food on our table, and enough money to sometimes be a little bit frivolous with it. i really can't even count the blessings…
but, this week… well, i've just been funky.
but, the title of this post promises me getting out of it, right? right. that's music. hardly a day (or hour!) goes by in this house when i'm not playing something on pandora, my ipod, spotify… i love me some music. it's an instant mood-lifter, game-changer for me. when you find that song or album that you have a serious visceral reaction to where you could just listen to it, lie on the floor looking up at the ceiling and think, "this is the greatest song ever" (and surely i've said that about, oh, five hundred different songs)… well, it's major. you know what i mean?!? you do, right? where you practically get the chills, it's so good. i love to find those songs, those artists. i pocket them carefully and take them out on sunny and rainy days alike. this morning what got me out of my downer mood was fleet foxes. i love those guys. i mean love them. it's not everyday that you find an artist whose every song you love but they're it for me (except one song, really, but still… good odds!). anyway, where was i. bad mood bridget, surfing the ipod… so, i put on grown ocean off their helplessness blues album and i swear, it began to lift. even parker was bumping to the music. i declare this is his first time doing anything resembling dancing. his little bum was moving up and down while he was on all fours. "play on, fleet foxes!" he didn't say it, but he thought it. i listened to that album for days and days while i was big with belly last summer. so, i guess it makes sense. he's heard it before. anyway, as that song played my day got a little brighter. and a little brighter. and a little brighter. i mean, it's not solving my sleep issues or getting the laundry folded and put away, but at least i can listen to it alongside my coffee in the morning.
safe to say, fleet foxes played all day long.
you want summa that?
so there it is. my pity party. and the subsequent game-changer.