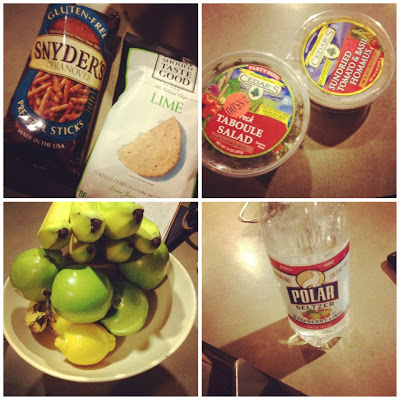 so yesterday william, parker, and i were at the grocery store. i had this crazy idea pop in my head. "william! let's give up sugar for lent!!" (you're probably thinking right now, "uh bridge, lent began in february." i know, i know. i'm a little late to the game already thus I HAD BETTER NOT CHEAT.). he hesitated at first but then was all about it when i told him we'd be keeping each other accountable, competing (in a sense) in our attempt, and working towards a nice prize at the end. here's the thing: i grew up catholic, through and through. altar girl and all! and yet, i seriously can't remember a time where i ever gave up anything for lent. whaaa???? that's like heresy. so, here we are, already almost half way through before it occurred to me that i should give it a go. i guess you could say i'm easing in slooowly. nevertheless, we've got till easter, and william and i are on a SUGAR-FAST people. you might be thinking this shouldn't be a hard feat for a girl who posts crunchy recipes like granola and almond milk. but my friends… it is. yesterday i ate nearly three glazed donuts because i COULDN'T HELP MYSELF. and coke on ice? i mean, it doesn't happen often, but when it's around–and it is sometimes because jordan buys his own and puts it in the refrigerator since i refuse to buy it–i will steal! yes, i have succumbed to stealing (only like once or twice, guys, and i fess up!). i steal something i refuse to buy! what is that? it's so damn good too! like my eyes practically roll back in my head (once it hits your lips! it's so good! name the movie!) when i take the first sip. and ice cream?? i mean, don't even get me started. so, guys, it's on. from now till easter. no sugar. that includes juice, by the way. and if i cheat, i pay william $5 and if he cheats, he pays me $20 (haha, just kidding.). and then if neither of us cheats, i take him out to dinner at one of our fave restaurants. boom! we're doing this thang!
and pictured above are our snacks of choice. plus, not pictured, yogurt and granola, carrots, ya know, all that super exciting stuff. i mean, it's not as thrilling as cookies and donuts, no, but the lime chips with taboule salad is seriously pretty darn good. and i don't think it's good cause i'm just convincing myself it's good because it's good for me (you totally know what i mean).
so, now that i wrote this here, it's really on. alright?!
you giving up anything for lent??