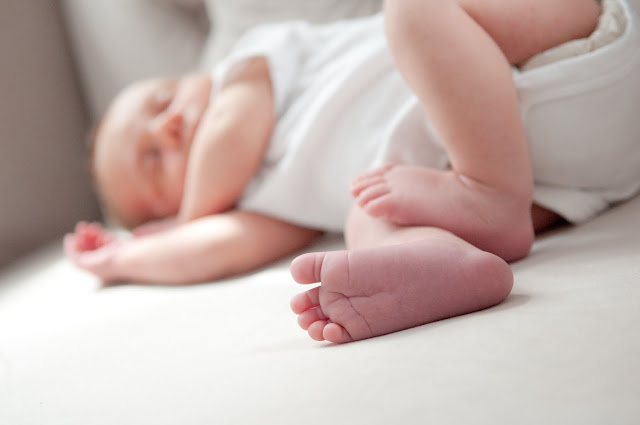 that's parker-man's big feet. pretty cute huh?
so, while i've been doing the mom thing for almost five years,
the newborn thing is entirely different.
when i came along, my other four were resilient.
i wasn't afraid of their impending deaths every second of the day.
so here are my thoughts… my crazy ones
that will either make you feel totally validated cause you've had the same
or you'll be like, "that bridget. she's freaking loony!"
i'm letting you in on my one month post-partum head.
this should be interesting.
his swaddle falls on the ground. oh! that one's dirty now. get a new one.
there is definitely diptheria on that very floor tile.
your hands touched the shopping cart and then you use organic hand sanitizer.
can i touch my baby now? it's organic hand sanitizer so it's ok for him, or is it?
or, because it's organic, does it really do the trick with the germs?
dilemma.
there was a cough at target. two aisles down. does pertussis travel that far?
lindsey hands me the burp cloth. when was the last time she washed her hands?
his poop. it's a shade closer to green than yellow now. virus? something i ate?
what is wrong with him?!
basically, i'm a crazy person, fo sho.