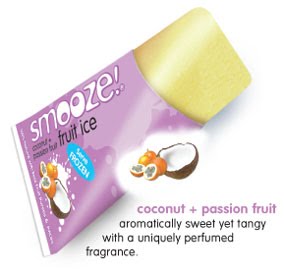 i've had the guava and now the passion fruit
and i like the passion fruit better.
of like four boxes of this heaven-in-a-frozen-cardboard-thing.
isn't that the sweetest?
so, while i'm not actually giving you any of mine,
you should really try them.
you can get your own at whole foods.
dairy free for those lactose intolerant people!
made with coconut milk, fruit, and cane sugar basically…
yummmmm.
thanks jeff & jes 🙂