so i came down a few mornings ago to lindsey asking me, "mom, where do you think the meteor hit that killed the dinosaurs?" i really don't analyze where an 8-year old girl comes up with the things she comes up with (probably a book she's reading or something) so i just said: "russia." apparently she'd gone down the line, asking the boys and steve this question too. when she left for school i saw this on the kitchen table.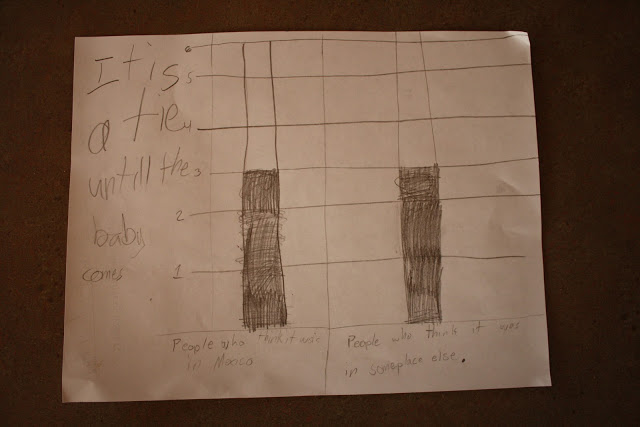 people who think it was in mexico: 3 | people who think it was someplace else: 3
it's a tie until the baby comes.