By nature, I'm a semi-neat person. I can't stand food dirtiness, so I pretty much want a clean kitchen 24/7 and I see to it that it stays that way for the most part. But, I can tolerate a lot of bedroom mess. Clothes, shoes, jewelry, dust… I'm not nearly as picky about the bedroom as I am about the kitchen. But, the top of my bureau was driving me insane. I just didn't know quite how to fix it. Then it came to me.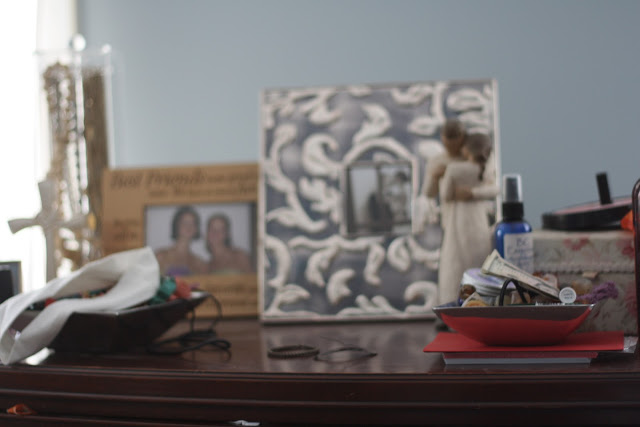 The before:
Ughh, I feel like I'm airing my dirty laundry for all the world to see… Yes, I am a mess!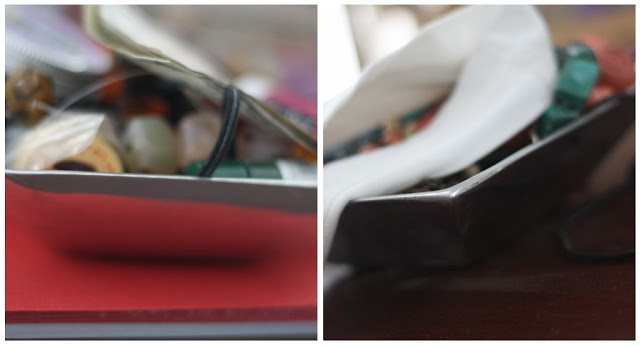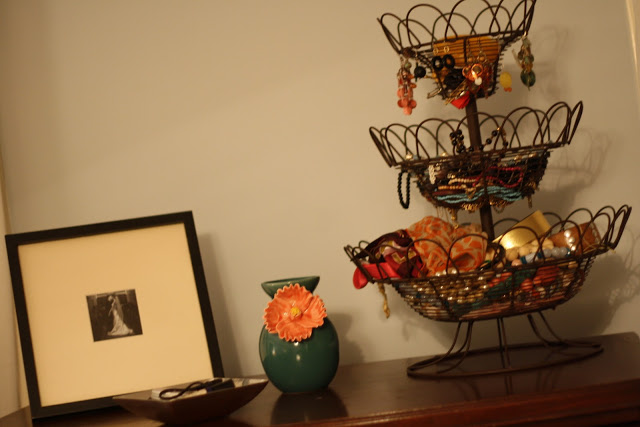 Yes, the jewelry is a bit haphazard in that (that being a fruit stand I got!) but it's way better and I know where things are for the most part…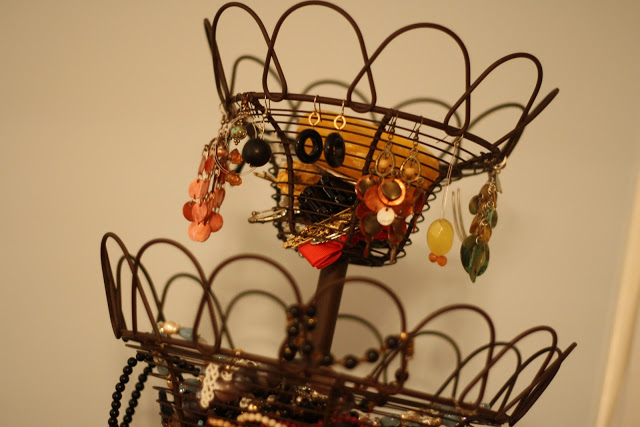 Voila!