So, I alluded to her birthday yesterday. But today's THE day so I really feel the need to address it again because she's that kind of woman. I've already shown you her splits, so now here's her little dance routine in our kitchen while we were getting dinner ready. I put Pointer Sisters' Jump (For My Love) on and that did it. It works every time. Lindsey might look a little frightened at first, cowering into the corner, but she got into it.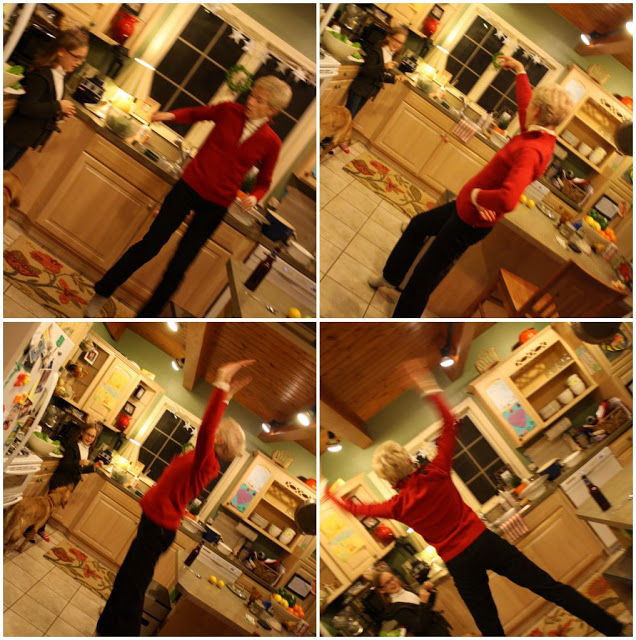 You're gonna wanna press play on that baby to get the full effect of the dancing in the kitchen — complete with jumps.
So cheers to you, Mom! Happy birthday! We love you!
(and I haven't forgotten the second post on your questions — it's coming later this week!)